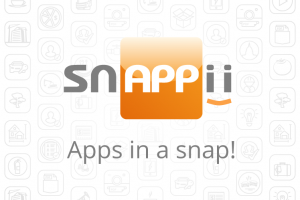 Whether you are inspection/audit individual or company, or a business that needs to perform inspections of any sort, automating this process through a mobile app offers virtually limitless opportunities. Construction auditors reviewing jobsite safety incidents can collect detailed information and supporting photos that even include follow up actions. From business and residential properties to restaurants, commercial vehicle fleets, utilities and more, full-scale mobile inspection/audit mobile business apps afford efficient, detailed, professional and effective data collection and reporting.
With a robust inspection/audit mobile app that supports complex data collection, you can complete your entire inspection, online or offline, directly through your electronic "forms". Capabilities such as image capture, text and multiple choice data elements and one-touch GPS location identification, provide for seamless collection of critical inspection details. Login, user management and signature options offer several levels of security to ensure only the appropriate people are accessing information. Completed forms can be immediately submitted via email, web post, corporate database, in-app database or even to another portion of the app itself.
Complex mobile data inspection mobile business apps also innumerable benefits:
Customer Benefits:
– Accelerate business processes
– Streamline measurement and data collection
– Eliminate manual processes and paper trails
– Identify, monitor and help prevent hazards
– Improve customer service and showcase modern advances
– Create reports with comments, locations, photos, etc
– Enhance data accuracy
Employee Benefits:
– Save time in creating reports and delivering them to the employer, employees and/or customers
– Fill out inspection forms, even offline, with the simple touch of a finger and have them submit automatically when connection is available
– Gain access to corporate systems from anywhere, anytime, and increase productivity
– Leverage BYOD and require less IT purchases
No matter the type of inspection required, best in class, complex, mobile data collection mobile business apps offer inspectors and auditors the ability to compile and report data from anywhere, at any time. Additionally the ability to keep off-site personnel aware of important information, such as rule changes or mission-critical instructions through in-app notifications and immediate distribution of app changes, for example an enhanced or entirely new form, means the most up-to-date collection and reporting capabilities will always be available.