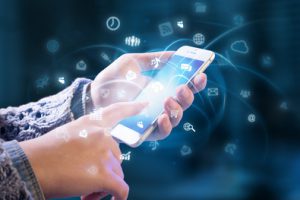 App Stores count thousands of productivity apps, however, it is not easy to find a universal app that will meet the needs of all businesses. That's when businesses start looking for mobile app developers.  Hiring a mobile app developer may be too costly because the developers need to write code from scratch and the development process will last several months. Developers charge for their time, so several hours of app development result in thousands of dollars.
While the competition already uses mobile apps to win more customers, you should also consider the ways to get a custom mobile app for your business quickly, and, most important, affordable. In order to meet this demand of getting affordable custom apps quickly, many companies have developed low or no-code app development platforms to speed up the process. Since the speed of the app development can be decreased, the time spent on this development can be decreased as well, which means that the price is less than what mobile app developers offer.
Snappii has created its mobile app development platform that allows creating apps easily with low or no code at all. Snappii already has 200+ ready-made apps for different business niches. The majority of apps are fully customizable. The process takes just a couple of weeks. Take a look at the ready-made apps here. Why Snappii? Check out what our customers are saying:
We love Snappii! Our field staff is able to collect documents and have them emailed to our office staff and stored in our cloud instantaneously. This has reduced travel back and forth to our office, mailing of documents, and scanning of documents. This has saved our company both time and money. It has enabled us to scale our business at a rapid rate. We have grown quickly enough to be an Inc. 5000 company four years in a row, that wouldn't be possible without Snappii.
~J. Bennett
Truly amazing customer service! CSRs are wonderful to work with. Stream line Purchasing in our construction field as well as putting controls and cost measures in place.
~R. Gulino
Our lawn care business used the Snappii team to custom build an app to record the properties visited that day. Works great.
~Michael V.
Read more reviews here.
Contact us to get a free quote for your custom business app, and we will get back to you.