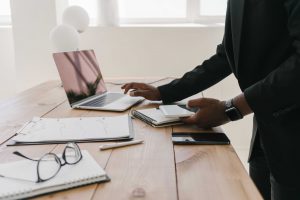 Many-many times we have been in a situation when at some point our iPhone gallery is full and the easiest thing to do is stuff all the photos, screenshots, and documents into the Cloud drive. This will help for a while until we have to run in circles and repeat this again.
Just think how much time you will spend trying to find THAT photo from the dog show or THAT screenshot of the old family recipe. With the advent of mobile apps, people started looking to store and organize their personal documents and photos in such apps. However, there are not so many that can literally help you easily find what you have placed in there. Snappii has created its DocuMate Scanner app to make this process a breeze. The DocuMate Scanner app allows users to capture photos and documents right into the app, or upload them from the Gallery/Cloud drive. The app tags all photos and documents with keywords, you can optionally add yours to easier find them later when needed.
Another part of your life is dealing with bills, invoices, receipts, contracts, and other paper-based processes. Just think how easy that would be to snap a picture of the invoice and save it to the DocuMate Scanner app. When needed, simply type in a few letters that you remember, and the app will retrieve this invoice. You can add a signature via the app and share the signed document with others. Don't rush to the office if you need to resend or sign important documents. Use the built-in scanner to scan the papers and then add your signature and even stamp! Once scanned and signed, simply share these docs with others via email or other means available on your device.
Make your life easier with the free DocuMate Scanner app. Give it a try and you surely will love it! iTunes download.