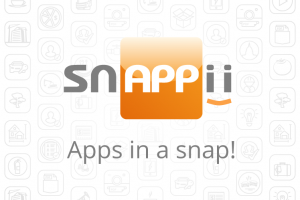 A software development kit (SDK) is typically a set of software development tools that allows to create mobile and not only applications for a certain software package, software framework, hardware platform, computer system.
Though frequently used SDK has quite a lot of drawbacks which are listed below
–        SDKs provided by Google and Apple are platform specific
–        They require knowledge of Objective-C and Java… it a skill not every programmer has
–        Apps are platform specific. Each must be created from scratch for every platform
–        It takes too long. You are working with low level languages. Even building simple mobile business apps takes many months
–        No way to quickly test and debug applications.
–        There is no way to update mobile business apps on thousands of devices without going through App stores for distribution ( problem: slow) and users must take update action
The solution a enterprise mobile app development platform that
–        Allows any programmer without having mobile app development skills to create mobile mobile business apps
–        Allows quick testing.  Build app and see it run
–        Creates mobile business apps that are platform agnostic yet native to each platform
–        As many quick updates as users want, rapid distribution
–       Offers many ready-made templates, no necessity to make native iOS and Androi mobile business apps from scratch
–       Cost-effective and easy solution
This is why Snappii is the right solution. Go check this website today to get the benefits of using unique Snappii App Developing Platform. Even non-programmers can become mobile app programmers here.