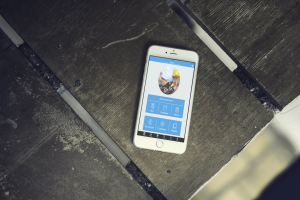 The field service sector is developing rapidly given ever-increasing expectations of customers and new opportunities. Also, such a widespread trend as mobile technology has a significant impact on this sphere nowadays. Field Service News has recently completed a research project which contains some curious facts about mobility usage in field service companies. Field Service News writes, "One of the biggest trends that is backed up by the evidence of this research is the dramatic rise to prominence of smartphones as a genuine mobile productivity tool being utilized in the workplace". First of all, this rise is associated with time savings and higher flexibility. Another reason why mobile devices today are all the rage is because they enable us to utilize special business apps with their incredible benefits.
New Way of Data Management
One of such benefits is a transition from paper forms to mobile forms. It is an innovative and extremely convenient way of collecting data, creating databases, processing documents, reporting, etc. Not surprisingly, Field Service News research notes that "Of those companies still using pen and paper, 100% stated they are considering moving to a digital mobile platform within the next twelve months".
Snappii's New Mobile Solution for Field Operations
Another important advantage of field service mobile apps is an opportunity to perform any operation in the field without delay. Let's look at new Snappii's Field Service Daily Log app. Snappii, a rapid mobile business app development company, has designed this app to create daily log reports in the field with limited Internet connection and when pressed for time. Every time you complete the daily log form, it will be saved locally on your device, and the saved reports can be modified and saved again both online and offline later. Also, the app allows users to add locations, upload pictures, put time stamps, and perform calculations.
Just imagine that one app can significantly streamline field operations and save a huge amount of time. Moreover, Field Service Daily Log app can easily meet specific requirements as it can be 100% customized. Necessary changes and additions will be made just within a few days.
Snappii always strives for excellence and complete customer satisfaction. Order the app your business needs today and reap its benefits tomorrow.