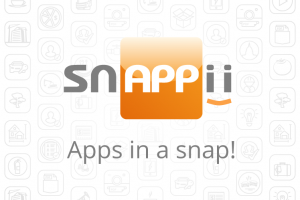 "We're not in a shift to mobile. Mobile is already here. We've shifted", said Kelly Graziadei, Director of Global Marketing Solutions at Facebook. Indeed, users are spending an enormous amount of time on mobile apps these days. At TAP Conference 2015, Gary Vaynerchuk, an entrepreneur and investor rightfully noted, "Commerce in mobile is a foregone conclusion because commerce happens wherever the user's attention is". Naturally, attracting as many users as possible has become a key challenge.
No matter what industry niche a particular app belongs to, users have more or less similar expectations from apps to consider them worthy of their time and effort. That said, according to the Global Study of Consumers' Expectations and Experiences of Mobile Applications, more than 50% of users have experienced certain problems while using apps. The most common issues include app crashes, errors or freezing and slow launch time. Moreover, app design also has quite a significant impact on user experience, and these are a few suggestions that could make your apps more user-friendly.
Color
A proper color selection can make your app more usable. First of all, it helps distinguish important elements and break up sections. Make sure to take advantage of this to draw your users' attention to the elements of your app that need it. Second, a thought through color choice can convey a style and mood. In a word, the creation of a balanced color palette is quite an important component in achieving positive user experience.
Icons
Icons are also associated with well-defined meanings that can be used effectively to make an app more user-friendly. Focus on a unique shape and try to avoid photos and small objects in app icons. Also, it's usually best to avoid using any text. In a word, the app icon is what initially attracts or drives away your users, so pay due attention to it.
Text
If you have to use texts, make sure that they are informative, concise, clear and address the intended user directly. Use fonts in accordance with the overall design of the app and avoid underlines except for links or URLs.