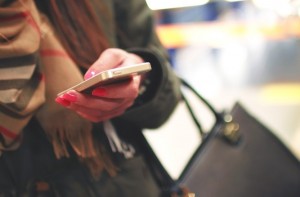 M-commerce, a trade through mobile devices and terminals, is a significant and fast-growing retail and commerce sphere. More and more people nowadays are using smartphones and tablets for multiple operations such as business management, entertainment, and, certainly, shopping. According to Mary Meeker's 2014 Internet Trends report, "smartphone usage has consistently grown over the past few years, so much so that 30% of mobile users are smartphone users". That's why modern retailers should pay special attention to m-commerce. Moreover, smartphones have moved from solely communication and shopping devices to indispensable tools for data management and analysis.
What to Expect
eMarketer predicts that "mobile commerce will play a bigger part in e-commerce growth this holiday season than in years past. It expects U.S. retail m-commerce sales to rise 32.2% in full-year 2015-more than double the 14.2% increase forecast for retail e-commerce sales as a whole".
Modern customers are busy customers and appreciate speed, mobility, and clarity. Hence, mobile apps that represent goods and services and provide shopping on the go are in the highest demand. Accordingly, with the growing demand, the competition also increases, especially among mobile on-demand service providers that want to repeat Uber's success. Naturally, this comes as no surprise since Uber's service's value skyrocketed from a few billion dollars at the beginning of 2014 to $17 billion in June and $41 billion in its most recent $1.2 billion round.
Main Rule for Success
However, to achieve a real success, you should follow the main rule – always think about your customers and act in their best interest. Holidays are the best time to work in this direction. Multiple loyalty programs, holiday campaigns, and discounts are all great ways to improve your app and, consequently, your business.
Snappii, a rapid mobile app development company, offers the best way to create a powerful and feature-rich app for your business. Snappii's work is based on 3 main principles: speed, quality, and customer orientation. Want to improve your business and attract more customers? Choose Snappii!