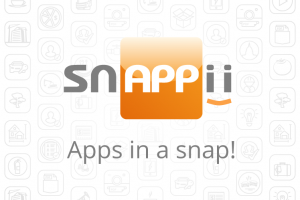 Many countries around the world (and the USA is no exception) face the challenge of providing adequate patient care regardless of physical distance between patients and healthcare providers, lack of trained medical personnel, and skyrocketing medical equipment,  pharmaceutical, and service costs. On the other hand, mobile devices can connect patients with their healthcare providers, enable timely health monitoring, and give around-the-clock access to medical records and other essential information, thus improving health outcomes and lowering costs.
Not surprisingly, mobile health applications and services are becoming an essential tool in bettering health care around the world. Thus, for example, New Manhattan Research Study , conducted by Decision Resources Group and commissioned by Manhattan Research, has recently found that many physicians believe in digital communication technologies, including mobile apps, as powerful tools for improving patient outcomes. "…two in five physicians agreed that using digital technology to communicate with patients will improve patient outcomes, and as many said that they have increased their use of digital tools to communicate with patients over the past year, "says in Manhattan Research's Taking the Pulse® U.S. 2014. Moreover, according to this study,forty-seven percent of doctors owning smart phones had shown patients images or videos on their devices, and more than a third of physicians had recommended that patients use health apps in the past year.
American Food and Drug Administration has shared on their website the research findings according to which about 500 million smart phone users (medical professionals, consumers, and patients) worldwide are going to regularly access health care applications by 2015, and by 2018, over 1.7 billion mobile device users will have downloaded mobile medical applications.
"The mobile revolution is everywhere around us," notes Joseph Kvedar, MD, an Associate Professor of Dermatology at Harvard Medical School and Director of the Center for Connected Health (CCH) at Massachusetts General Hospital and, a unit of Partners Healthcare in Boston. "It's all about mobile now, and physicians can't help but notice that, and they feel they have to get involved in some way."
There's no doubt that mobile healthcare applications are already starting to transform healthcare systems worldwide, revolutionizing the way in which doctors diagnose, treat, and communicate with their patients. However, it can be challenging for IT professionals to create medical specific apps due to the broad scope of requirements and regulations for such apps.  Instead, medical personnel can create custom mobile apps for their needs on Snappii's codeless app platform without any programming skills in days, not months. Visit us today at www.snappii.com and see how it works.