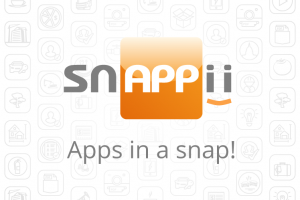 A few weeks before New Year's Day, Google has posted their "Best Apps of 2014". Among Google's favorite applications, most of which are free, there are both well-known and quite unexpected ones. Below is the list of the top 6 apps recommended by Google.
SwiftKey Keyboard
SwiftKey Keyboard is a smart keyboard that replaces your device's built-in keyboard and adapts to your way of typing. It provides a more accurate autocorrect and next-word prediction in more than 60 languages. This app can be downloaded for free.
Mailbox
Mailbox is another leader of the year based on the number of downloads. This is a mail service of the future as it checks mail from the cloud. All actions in the box can be performed with a single touch. Moreover, according to the developers, Mailbox is able to analyze your actions and perform the most frequent of them automatically. The app is free to download.
Shazam
Shazam is the best music recognition service available so far. It can identify any song you are listening or tell you more about a TV show you are watching. You can see the lyrics of any song, its video on YouTube, the radio stations that play it, and even share it on your favorite social network. Thanks to Shazam, you can be a modern musical expert. This real godsend for music lovers is also available for free.
Google Fit
Google Fit is the only Google application ranked in the top of the list. With this app, you can see how much you have walked, run, and ridden a bicycle. You can also make your fitness-program. This year, the trend towards a healthier lifestyle has taken over the world. Google Fit is a great motivator for staying active and fit.
FBReader
Despite the fast pace of our lives, reading is still one of the ways to learn something new or simply kill time. There are countless e-book reading programs on the Internet, but the most catching is the FBReader. It supports all popular file formats and has both free and paid versions. Among the benefits of the app are: synchronization of book collections, the ability to upload your own backgrounds, a variety of fonts, a built-in dictionary, and much more.
Wunderlist
Wunderlist is the most popular free task manager. With this app you can record assignments, mark particularly important of them, and update their statuses. All data can be synchronized with your server at any time. The application offers customized solutions for all the challenges of everyday life and combines many functions, such as travel planning and drawing up a list of products.