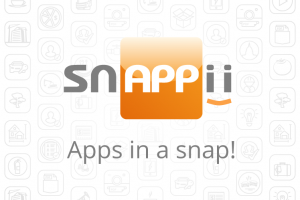 Construction is one of the industries that have embraced mobile business applications. This is not surprising as there is an impressive list of benefits that mobile apps can offer to the construction industry, such as facilitating employees' communication, collecting useful data in one place, ensuring safety in the workplace, etc. That said, before you embark on building your own application or simply decide to purchase a business mobile app, you should know the most common mistakes people make when adopting mobile applications.
Choosing a One-Size-Fits-All Device
All devices have their pros. Laptops are best for large estimates, complex calculations, or work with large crews and lots of data entry. Tablets are lightweight, mobile, fast with instant-on capabilities, simple to learn and use, great battery-life. Smartphones are easy to carry with GPS capabilities and wireless plans normally included. However, one should not forget that laptops, tablets and smartphones all have unique capabilities, in particular the screen size. Such mobile industries as construction require some flexibility in the technical equipment.  Hence, you should maintain this flexibility and avoid buying apps that only work on one type of device.
 Focusing on One Operating System
Some people prefer Android OS, and others iOS, so it is rather hard to tell which operating system to focus on. That is why it may be wise to consider building mobile apps that work well across multiple devices. Cross-platform development can help you in this.
Working without Internet Access
When choosing a mobile app, remember to consider how and when your mobile devices will connect to the Internet. Wi-Fi-only devices are cheaper, but they require an employee to constantly sync with Wi-Fi, which can be inconvenient at times. Therefore, you might be better off by picking a mobile app that works in both online/ offline modes.
Not Getting Enough Input from Your Employees
Your employees have a good understanding of the working environment and might advise you on how to better integrate the newly adopted mobile app into the other software used in your company. Consequently, not having them involved early in the decision making process could lead to unnecessary complications.
Launching Mobile Apps Business-Wide
Moving too quickly might lead to expensive mistakes. Do not rush to use the application company-wide. Instead, it would be reasonable to start the mobile adoption with a small pilot group. This is usually an inexpensive way to uncover needs, find issues, or change current business processes before you involve the whole company.
Snappii, Ultra-fast Codeless Mobile App Development Platform, takes into account the above considerations in the mobile business app development process. Visit Snappii today to build a quality mobile business app for the construction or any other industry.