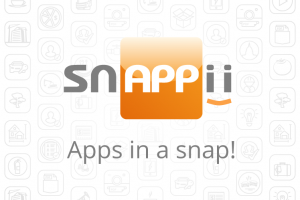 Gartner, the world's leading information technology research and advisory company, predicts that by the end of 2017 the demand for mobile app development will be five times greater than the capacity of IT teams within organizations to deliver them.  In addition, Gartner estimates that mobile phone sales will reach 2.1 billion units by 2019, thereby increasing the demand for high-performance and usability enterprise applications.
As Gartner's principal research analyst Adrian Leow explains, "Enterprises find it a challenge to rapidly develop, deploy and maintain mobile apps to meet increasing demand, as it is exceedingly difficult and costly to hire developers with good mobile skills. We're seeing demand for mobile apps outstrip available development capacity, making quick creation of apps even more challenging. Mobile strategists must use tools and techniques that match the increase in mobile app needs within their organizations."
According to Gartner, employees on average use three different devices in their daily activities. Many employees are given the opportunity of self-selection of devices and even applications. This also has an impact on the demand for a wider variety of applications in less time.
"This is an indication of the nascent state of mobility in most organizations, with many organizations questioning how to start app development in terms of tools, vendors, architectures or platforms, let alone being able to scale up to releasing 100 apps or more," concludes Mr. Leow.
According to Gartner, these are 4 best practices of successful development of mobile applications.
Mobile app prioritization
Mobile development teams are overloaded given the high demand for mobile applications. Moreover, the lack of value-driven prioritization and certain mobile strategy in business leads to inefficient use of IT-resources, even greater deceleration of their work, and the deterioration of its quality. Gartner's analysts think that mobile development teams need to formulate a process of mobile app prioritization that involves understanding the needs of business stakeholders.
Agile approach to mobile app development
Gartner believes that organizations need to replace the traditional waterfall method of app development with a bimodal strategic approach, which will promote more effective and rapid application development. This approach is also called "agile" and usually has two modes. As Gartner explains, "Mode 1 drives the creation of stable infrastructure and APIs to allow apps to retrieve and deliver data to back-end systems without impacting those enterprise applications, while Mode 2 uses high-productivity , agile approaches to quickly deliver front-end app features required by the business."
Rapid mobile app development (RMAD) tools
To bridge the gap between the demand for mobile applications and their delivery, enterprises need to use special development tools that will allow them to create applications quickly and easily. RMAD approach involves: drag and drop codeless tools, model-driven development, code generation and orchestration, virtualization, forms construction, and a few others. It lets even people without programming skills create applications.
Mixed-sourcing approach
Gartner notes that 55% of organizations are successfully delivering apps using mixed sourcing. Nowadays it is quite challenging for organizations to achieve a pure in-house development environment due the lack of skills and experience in mobile development. Involving a third party allows delivering quality mobile apps on time while staying within budget.
Gartner's Application Architecture, Development and Infrastructure Summit 2015 will take place in Sydney on July 20 and 21.  The summit will address the latest trends of Enterprise Application. We are looking forward to more innovations in the world of mobile business applications.