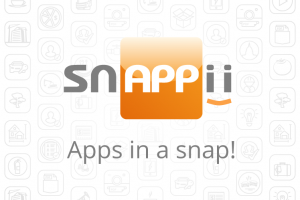 Tim Cook, the CEO of Apple and serves on its Board of Directors, noted that IBM's Mobile First iPad apps are on schedule to launch as early as next month. It will be a new line of enterprise apps. And also it will be a big Apple's breakthrough which will help Apple capture the corporate market.
"We forged a landmark partnership with IBM to provide a new generation of Mobile enterprise applications designed with our products' legendary ease of use and backed by IBM's cloud services and data analytics," Cook said. " Developer teams have been working closely to develop the first wave of Mobile First solutions and these solutions will be ready for customers beginning next month, across six sectors: banking, government, insurance, retail, travel and transportation, and telecommunications."
Luca Maestri, Apple Senior Vice President and Chief Financial Officer, pointed that the iPad is not a sinking ship. On the contrary, the iPad has seen growth in enterprise. "Organizations around the world continue to deploy, manage, and develop amazing in-house apps for iPad." He noted a number of major corporations that have already implemented an iPad program of 10,000 to 25,000 units with hundreds of in-house apps specific to those companies needs.
"Hundreds of corporations around the world have expressed interest in Mobile First solutions," said Maestri. "We are actively working with over 50 of them to become foundation clients for Mobile First solutions in their industries."
Engineers, designers, and developers from both Apple and IBM are working together on more than 100 end-to-end programs, including a new category of mobile apps. The apps will address specific industry needs and feature cloud storage, analytics, data security and device management.