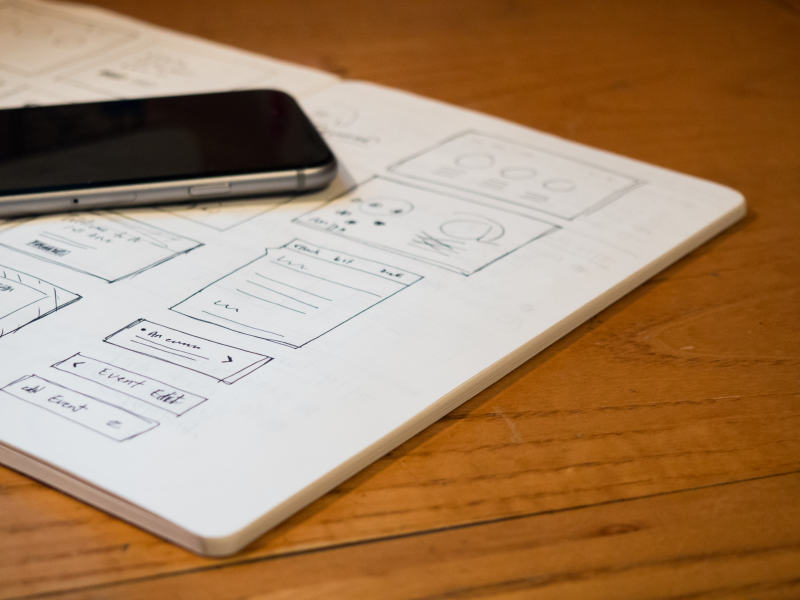 There are very few jobs where paper is absolutely necessary anymore. Think about it – when was the last time you had to use a paper form. If it was for your entry documents at a hospital, this form could have easily been converted into an iPad app to give  to clients as they come in. For Construction, daily logs and checklists run rampant through most companies. These forms then have to be carried to main offices and entered in manually. Even inspections could benefit greatly from adopting an app into their ecosystem –  apps could make a typical job up to 44% shorter in this industry, and they are still under utilized.
At times, it's hard for me to believe that there are still employees out there who are completing their daily tasks on the same ole pen and paper that they've been using for decades and I can only imagine the younger employees faces as they fill out the same box, the same way, for the thousandth time that week.
Apps are not a revolutionary or new technology – in fact, apps have been used since early 2010 to facilitate all types of jobs in the work place that would normally require a Telxon, or a mini computer, to use. With the advent of smartphones, the computers are now in everyone's pockets before you even hire them. When we combine that with an infrastructure to create apps – personal ones that are catered specifically to your business, we can cut excess workloads and reallocate resources elsewhere.
Snappii, a mobile app development company, aims to do just that with it's intuitive platform. By utilizing the platform, app developers can produce apps at lightning fast speeds for significantly less than the cost of building a native app. There's many reasons for this, but the first one is the basis of the entire operation.
Easy and Versatile
Our Snappii editor has two distinct ways to operate it. Both are useful in their own way, and ultimately are there to cater to varying skill levels. Even if you've never programmed anything before, the Snappii editor will ensure your success through a series of tutorials, on top of the visual interface used to actually create the apps.
The two modes in the Snappii editor are the Express and Guru modes. Express is the more simple version of the editor, which enables the user with a fully visual interface. Simply click the "Add Widget" button towards the bottom of the screen, and a widget catalog will populate the screen. The widget catalog is filled with all sorts of combinations of app features, so exploring them might be the best way to learn more about them.
While Guru is similar in the sense that it is also visual, it is slightly harder to use because of the amount of options you have to customize it. These can range from connecting ODBC connectors to simply adding a calculation to a certain part of a form.
That's great and all, but what about inspections?
Inspections are one of the industries that Snappii works with constantly. Everyday I'm surprised by the amount of people that, in 2017, are still using paper and pen to complete these reports. For starters, paper is easy to destroy. When transporting paper around from city to city, anything can mess up the data on it. There's also the idea of entering in the data twice. In a traditional paper and pen setting, information has to be written down, processed, and then sent to the main office so that they can finish the entry.
By using an app, though, both of those problems become null instantly. Apps have the digital advantage of being able to sent through email, so the second the information is sent, it is updated against the back-end database. Similarly, the accuracy of information is significantly better. WIth no smudges or tears to ruin your paper, apps can get the job done instantly rather than driving it from place to place.
My company is special, and so are our forms
At Snappii, we understand that different companies have different standards for their inspections – it's what makes them unique and different. In light of that, recreating your form on the Snappii editor is something that anyone can do, programmer or not.
In cases where individuals want us to create a custom form for them, the Snappii team only needs the PDF that your company already uses. Any high-quality copy will do, and will be used in the app as the template that the information from the mobile form is entered into.
Snappii is a leading competitor in the app-creation sphere. With thousands of apps under our belt, and a deep understanding of both small and big businesses, we're confident that we can create an app that will make your entire day easier, and hopefully, shorter.
To check out our editor, visit www.snappii.com