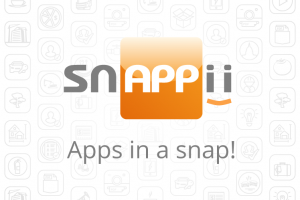 Insurance agencies and their clients can easily benefit from using iPhone,Android and especially iPad mobile business apps. The process of reporting issues takes quite a lot of time and paper work. Using custom form mobile business apps will simplify this task as there is a possibility to fill out all the forms on devices and send them immediately to any email address or server side. Such forms allow uploading and/or taking pictures, no matter how many ones you want to send- a single or a dozen. Just a click on a location field will specify the spot where you are at. It will save much time as there is no need for adjusters to arrive on locations. They can look at the damage first using their iOS and Android gadgets and only then decide if it is crucial to go there or not. All other details are submitted with the help of electronic forms as well – date,contact info, names. Multichoice fields allow to choose already listed options, it is really convenient especially on various Android tablets and iPads due to bigger screens. Besides mobile mobile business apps can do the following:
Map – provide directions to claimant
Contact- call – email – access to website
Claims – file claims
Pictures – take a picture of damage done
Questionnaire – Claimants can fill out required formsInsurance mobile business apps are easy and quick to create if you know an appropriate web service for it. There is
Snappii
which helps non-programmers as well as businesses make custom iPhone/iPad and Android mobile business apps. You fill out
the form
at the site with your requirements, get response shortly. In the following 48 hours you will already have a prototype of your app which you will be able to test using
Snappii Preview app
. Take a look
at the mobile business apps
Snappii created.  Snappii is cost-effective service enabling you to get needed app in a matter of days. With Snappii your business can get mobile mobile business apps faster to market and maintain them at lower cost of ownership. Using mobile mobile business apps you can make more and save more money.