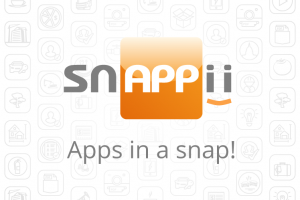 Today we will continue discussing the topic which has been recently covered in our blog. It is about people's safety. We talked about the Aicraft Inspection app that helps thoroughly inspect airplanes and provide safe and sound conditions for pilots and passengers. But what about land means of transportation? We don't mean private cars but trucks, cranes, tractors which are involved in various industries and really expensive when it comes about their inspection and safety provision.
Keep Vehicles Safe Using Data Collecting Forms and Enterprise Features
Snappii cloud based mobile app development platform created an app which can become an indispensable tool for big equipment owners and drivers. Using up-to-date features of Snappii toolset Snappii users can create similar native mobile business apps on their own or request an app that will fit only their business requirements. But let's get back to the Vehicles Inspection app itself. To the moment it is already available in the Google Play for Android devices and will be released on iOS in a week or so. The app provides a lot of helpful digital forms and other useful features such as:
– Mobile forms and checklists to inspect all major systems of trucks, tractors and cranes that will undoubtedly provide smooth equipment functioning and prolong the lifetime of even old vehicles
– The app also supports hydraulic elevators inspection providing all the necessary checklists to make sure all works fine
– Push Notifications allow alerting drivers and inspectors to conditions, changing schedules or instant maintenance requirements
– Forum lets app user discuss inspection issues and not only with other app members
– RSS feeds provide the latest auto news users may be interested in when having a rest
Get rid of inconvenient and abundant paper forms
Electronic forms implemented in the Vehicles Inspection app help eliminate paper usage and let inspectors save quite a lot of money and time. Due to flexible functionality all filled out reports can be emailed or stored in the app until they are required.  As you know paper may be easily wasted or even lost so keeping your materials in the app will allow you to always have quick access to required files without handling large piles of paper. Isn't it convenient?
Get this app tailored to your own business needs
Snappii Mobility Solutions offer a quick to custom solution for Business Mobile Apps. With a no-hand-coded approach, every Snappii app can be configured to meet your business needs.  The Vehicle Inspection App forms can be tailored to any transportation and delivery business safety requirements forms.  Together with the helpful digital forms providing such an app will help you get promoted and let your clients always be in touch with you.  Contact Snappii for a  Free Trial of our Vehicle Inspection App.