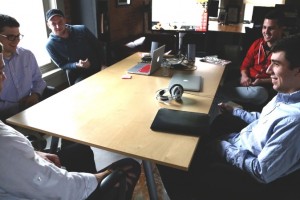 On January 21, Apple announced the opening of iOS App Development Center in Italy. This is the first of its kind facility in the region, and its main purpose is to provide novice developers with training and mentorship to gain necessary iOS software development skills. According to the official press release, "the center will support teachers and provide a specialized curriculum preparing thousands of future developers to be part of Apple's thriving developer community. In addition, Apple will work with partners around Italy who deliver developer training to complement this curriculum and create additional opportunities for students".
App Annie reports that though Google Play leads in the number of apps' downloads, Apple generates 75% more revenue than its primary competitor and, therefore, iOS app developers make more money selling their apps than Android developers do. In fact, according to Apple, "the unprecedented growth of the App Store has helped developers in Europe earn over €10.2 billion from selling their apps around the world". The new center is expected to bring even more profits to iOS developers.
App Development Can Be Very Affordable and Easy
Today you have all necessary tools at hand to become a highly-paid app developer even if you have no coding skills as special codeless platforms like Snappii's have made a real revolution in app development and gained its well-deserved popularity. Snappii offers both ready-made products and tools for development. Snappii's cloud-based app development platform has a drag-and-drop WYSIWYG editor and requires no coding. Moreover, Snappii provides its customers with constant support, clear manual and the opportunity to order personal training. The company offers more multiple features than any other codeless app development platform and is about to release its revolutionary platform update that will significantly simplify the app development process and make it more convenient. Check Snappii out and see for yourself.