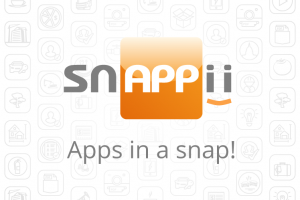 Finally it has happened. IPhone 5 has been released. Most Apple admirers all over the world are waiting impatiently for Sep. 21. when iPhone sales start in USA. In addition to this country, the new iPhone also goes on sale in Canada, UK, France, Germany, Australia, Japan, Hong Kong, and Singapore on September 21. Let"s review the advantages and updates new device has in difference with its predecessor:
– first of all the latest Apple kid is ligher than iPhone 4 and weighs only 112 grams
– it is thinner only 7,6 mm (18% less than iPhone 4)
– the screen also packs in more of pixelsx97326 pixels per inch, as a matter of fact, on a 1136×640 display
– front-facing camera is now a FaceTime HD 720p HD camera
– rear facing one gets an update with a new dynamic low-light mode and sapphire lens cover
– while making videos iPhone 5 allows also to take pictures which is the for the first time in Apple history
– WiFi connection got improvents as well. It supports 802.11 a/b/g/n standards, and works on both the 2.4GHz and, for the first time, 5GHz spectrums
– now LTE is supported. That"s on top of the GPRS, EDGE, EV-DO, HSPA, HSPA+, and DC-HSDPA options the iPhone 4S already offered
– 4 inch screen will make you enjoy your new toy
– and many other cool and tiny features Apple lovers will find useful and nice to have
Pricing and storage options match the iPhone 4S: $199 for 16GB, $299 for 32GB, and $399 for 64GB. Of course, all those prices require two-year carrier contracts. At this writing, Apple hasn't yet offered details on pricing for an unlocked iPhone 5. The unlocked iPhone 4S cost $649 for the 16GB version, $749 for 32GB, and $849 for 64GB. That can be a bit pricy for everyone however if you love Apple products and enjoy using them you will have an obvious desire to get it for your own use.