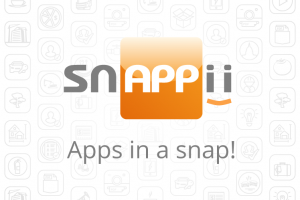 Mobile technology is playing more and more significant role in our lives. Even industries which are not tightly combined with up-to-date technologies today are really wanting to involve into a mobile world. Oil and gas industries are not the exceptions. Taking into account that the above industries suppose in-field activities having a mobile app is a must-have for them. A lot of in-field businesses suffer from tons of paper forms they need to fill out and handle daily. That is time consuming and not convenient as paper can be easily damaged, lost that will mean both time and money wasting. We are living in the 21st century when it is a high time to think about forests preservation and digital forms is the best alternative ever. Using digital forms will not only eliminate paper usage but make the whole work process easier and  more straight forward. That is thousand times more user friendly to have all necessary forms and documentation on one device and have 24/7 access to them than trying to sort out piles of paper which are just increasing all the time. Using mobile devices and tablets it is really simple to share, deliver and handle big amounts of data.
Let's take a look at the Oil and Gas industries alone. They are huge and urgently need a mobile approach. There are a lot of types of mobile mobile business apps which can be created here to simplify a hard work of employees. Mostly data collecting mobile business apps may perfectly fit the niche. The following types of forms are frequently used in oil fields:
– job estimators
– weekly timesheets
– risk assessments
– equipment inspections
– accident reports
– internal work orders
– mining operations checklists
– oil production reports
– drilling reports
– etc.
These industries may be a big potential for mobile mobile business apps creators. Together with other useful features like GPS, Calculators, Web Services integration and etc. mobile mobile business apps may become an indispensable tool for oil and gas in-field workers.
It is not easy to find experienced mobile programmers to build an app and get it live in online stores.  It may take months to create a great product and it is expensive. However there is a decent solution for all who want such mobile business apps. Snappii mobile app creating platform makes it easy to build native applications running both on Android and iOS devices. Visual Drag and Drop WYSIWYG editor allows to develop mobile business apps in hours and with no programming skills. Moreover Snappii already created an Oil&Gas app which is available in the Appstore and Google Play and contains useful forms and features in it.
If you like the app you can simply request a similar one via email or the app and Snappii will consider all of your requirements to make an app to best fit your business needs. Just give it a try.