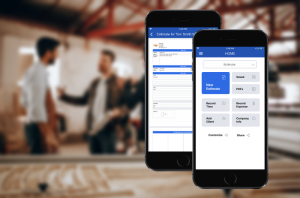 Estimation is the key before hiring certain services or starting a project. Delivering an accurate, timely estimate can be the difference between a job won and a job lost. Snappii offers a powerful app to make great estimates and win more jobs.
Quick estimates without paperwork
Job Estimator app is a real godsend to generate professional job estimates in minutes right on a mobile device and email them to clients. Replacing a paper-based process with mobile solutions provides more accuracy, speed, and agility. You can get paid faster and optimize the workflow for better results and more profit.
Here is how Job Estimator app works.
– You can instantly select the report type: estimate, invoice, or work order.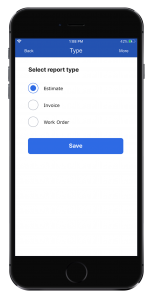 – Here is the home page for estimates. Start creating a new estimate.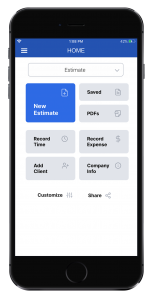 – Add the job info. Fill in pre-made fields. You can use the voice-to-text feature. Also, add client info. Create a new one, select the existing contact or import clients from your address book or Excel file.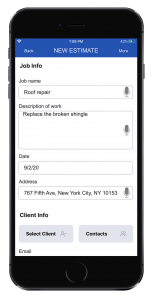 – You can always find saved estimates and see their status.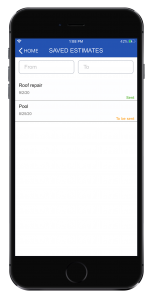 – Record time and expenses spent on a particular client or project.
– Preview the estimate report in a PDF format before sending it to the client. It can be sent via texting or email.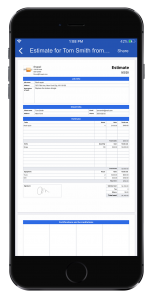 Job Estimator app automatically makes all calculations. Also, it allows users to add photos to the invoices – items. Quickly fill in invoices with previously entered data. Sync collected data across multiple devices as well as store all the data locally on the device. You can try all these features and even more yourself with a 30 days free trial. Download Job Estimator app in Apple App Store and Google Play.
Create estimates on the spot and generate invoices with a couple of touches. Contact us with any questions and feedback about Snappii's mobile solutions.