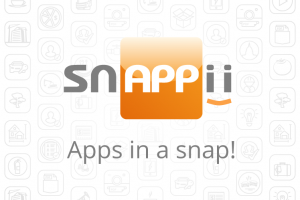 It`s hard to make a good app for a short time. But in the age of high technology developing great mobile business mobile business apps takes days and weeks, not months.
It`s the whole process of creating an app: IT staff designing, hand-coding, testing and finally releasing a new app. The customers don`t want to wait while their app be ready and they are not interested in the process, they are interested in the result. It must be fast and good.
Forrester says that the solution of this problem may be entering of the ''low-code'' app development -"speed up development by allowing application development and delivery (AD&D) teams to eliminate barriers to customer participation in projects as well as [expediting] handoffs between phases of projects."

Regulating development cycles.
Clay Richardson and John Rymer noted that the short schedules for developing applications "often bust development life cycles," sending companies scrambling for a quicker alternative to traditional programming platforms.
"Low-code platforms are rising as an alternative for developing customer-facing mobile business mobile business apps," the report said. "Initially targeted at speeding all projects, these platforms are finding traction in the age of the customer's heightened priority for customer experience software."
"Hand-coding," it said, "is too slow to develop and deliver many of the applications that companies use to win, serve and retain customers."
So, there is a fast development of customer-facing applications, which needs fast improving of software development by presenting four key challenges:
– Software delivery must be as fast as customer`s thoughts.
– The software must be clear and easy to use.
– The software must have frequent updates to mobile business mobile business apps.
– Visual development or user interface transcoding – are the latest development techniques.
Low-code platforms can solve the problem of hand coding providing a framework for testing and experimentation, addressing all customer channels and providing a single control point for configuration, delivery and maintenance.