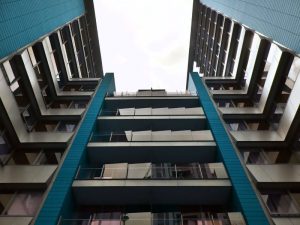 Facility maintenance is a regular servicing of capital assets, appliances, and areas inside or around a building to increase its utility. It may include planning, design, construction, lease, occupancy, operations and maintenance, cleaning and more. The facility maintenance and management industry has grown dramatically over the past 20 years, owing the continuous growth in urbanization and industrialization.
Types of facility maintenance workers
There are two main types of facility maintenance workers: the facility manager and the maintenance technician. The facility manager is responsible for ensuring a building is in a proper condition (clean, safe, and useful for its intended purposes). The major duties include creating various schedules of maintenance and cleaning, inspection of fire safety systems, delegating and distribution work orders to technicians. The maintenance technician ensures conducting building walkthroughs and performing preventive maintenance and repairs on capital assets and units. There are specific certifications for facility maintenance specialists according to the International Facility Management Association (IFMA).
The role of mobile apps in facility maintenance
To organize their work, facility managers and maintenance technicians actively use special mobile software. Modern mobile facility maintenance apps allow professionals to be more efficient in carrying out various operations to ensure the building is properly inspected, maintained and repaired. The most common features of facility maintenance apps include:
– Data collection, processing and management
Facility maintenance apps allow users to instantly collect accurate and timely data and output it into useful information for decision making and business development. The apps provide intuitive interfaces that make it easy to input, edit and analyze data right in the field.
– Communication, tracking and reporting
Facility maintenance apps allow field technicians to keep in touch with the office and bridge many gaps. The ability to instantly provide work orders, track the progress, always stay informed and get regular reports assist facility managers, significantly streamlines the workflow and increases the productivity.
– Regulatory compliance
All facilities have to comply with specific national or international standards. Regulatory bodies are able to carry out random inspections and periodic audits to find out the compliance with regulatory requirements. Facility maintenance apps can help with organization of documentation required for the audits. Through the apps, managers can generate reports with all necessary details and conveniently and safely store them right on the mobile devices for the instant access and provision.
The best mobile apps to assist with facility inspections
Snappii, a powerful mobile business solutions creator, believes that facilities maintenance efforts and expenses can be significantly reduced with the proper mobile apps. We offer Building Maintenance app to organize and manage maintenance inspections of facilities. The app provides pre-made forms to collect required data in minutes. Add multiple details to the database including personal information, timestamp, geo location and photos. Building Maintenance app allows users to generate custom PDF and Excel reports and email them. The app is the best way to save time and increase the accuracy of data.
One more useful app for facility maintenance field is Building Inspection app. Perform house inspections for fire prevention, safety, maintenance, storage, occupancy, etc. using just a smartphone. Visualize inspections on a map. Identify signs of deterioration or failure, prioritize repairs and anticipate major replacements.
The apps are available in the App Store as well as in the Google Play. Also they can be customized to meet specific needs. You can send your requirements here.
Moreover, Snappii offers mobile forms solution. We can convert your existing forms to their mobile analogue. Mobile forms help save 60 minutes every day on filling out. Learn more about it here.