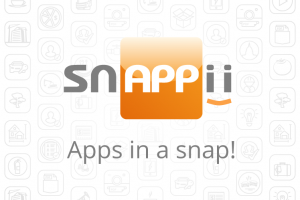 Snappii, a successful app developing company that allows creating mobile business apps without programming skills and that offers a few medical mobile business apps (Medical Home Care, Medical Office Visit, My Medical Mobile App, and Food Inspection) among many others, is about to release one more mobile app – Mental Health App. We will continue introducing more health care mobile business apps on the market and updating the existing ones to ensure we offer first-rate quality. What is more, to save you some time, we are starting to regularly update you on some of the most significant news of the health care industry. That is why every second Friday of each month you will be able to read our monthly news update we have compiled for you.  .
1. Treatment at earliest age reduces symptoms of autism spectrum disorder
A research study at the UC Davis MIND Institute based on Early Start Denver Model (ESDM) involving natural play and routine has shown that it is possible to significantly reduce symptoms of autism in children over 3 years of age if early intervention is offered to autistic children between the ages of 6 and 15 months.  The treatment consisted of 12 one-hour sessions with infant and parent and then was followed by a six-week period with biweekly visits and follow-up assessments at 24 and 36 months. "Most of the children in the study, six out of seven, caught up in all of their learning skills and their language by the time they were 2 to 3," said Rogers, the study's lead author and the developer of the Infant Start therapy.
Read more
2.'1 in 5 chance' Ebola will spread to the US by the end of September
According to the World Health Organization, 1,841 people from West Africa have died from Ebola during the current outbreak. It is estimated that the epidemic will reach 10, 000 cases by the end of September, and there is a 20% chance it will spread to the U.S by then.
Read more
3. Experts call for massive global response to tackle Ebola
Every two weeks Ebola cases could double if not to take the outbreak under control. To do that, Professor Peter Piot, co-discoverer of the virus, says that international assistance should include disease-control activities such as "the provision of protective equipment, patient care, and addressing the health, nutritional, and other needs of populations in quarantine." Professor Peter Piot is sure the epidemic is the direct result of the dysfunctional health services, mistrust in Western medicine and governments, the denial of the virus itself, and unhygienic burial practices.
Read more
4. Migraine sufferers may find meditation helps
Researchers from Wake Forest Baptist Medical Center, Winston-Salem, NC, and Harvard Medical School in Boston, MA have conducted a randomized controlled trial involving 19 adult participants. The main focus of the research was to evaluate the effects of using mindfulness-based stress reduction (MBSR) program for migraine sufferers. MBSR is an 8-week program that teaches meditation, body awareness and yoga. The study showed that the completion of the MBSR program led to fewer headaches and reduced its severity.
Read more
5.High levels of physical activity linked to early academic achievement
A new study conducted by the University of Eastern Finland has found that high physical activity positively affects academic achievements among elementary school kids, especially boys. In particular, better reading and arithmetic skills were observed in 1st, 2nd, and 3rd-graders that were more physically active than other, less academically successful kids. These findings indicate that certain forms of physical activity might be highly beneficial for the development of academic skills of kids going through the first years of school life.
Read more