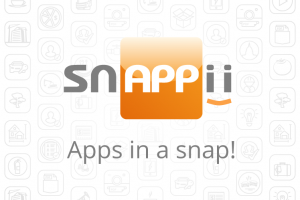 I couldn"t help myself from throwing in a tribute from Journey to San Francisco!
A week from today, Thursday February 7th and Friday, the 8th, Snappii will be exhibiting as a silver sponsor at the 2013 North America AppsWorld conference at the Moscone Center West in San Francisco.
On day one, I will be participating in two action-packed keynote panels discussing Examining the impact of mobilization and app usage within the enterprise at 10am. At 2:30 in the afternoon, I"ll be a keynote panelist discussing "Examining tools in enterprise app development and deployment – MEAPs (Mobile Enterprise Application Platforms) & MDMs (Mobile Device Management) working for your business." This panel will tackle subject matter such as enterprise app development and deployment, mobile coding skills, and enterprise requirements.
The Snappii team will be on hand at booth 175 to answer questions, showcase the platform, and help any users with hands-on demos.
Would you like to join us at AppsWorld? Snappii is giving away a limited number of free passes to the event on a first come, first serve basis.
If you are interested and would like to attend, please respond to sales@snappii.com.
If you"d like to meet during the event with myself or one of the other members of the Snappii team for a personal demonstration, please send me an email and the day and time you"d like to meet at the booth. We"d be happy to ensure you receive our personnel attention in learning all about creating Enterprise Mobile Apps for iOS, Android and HTML5 using the Snappii Platform.