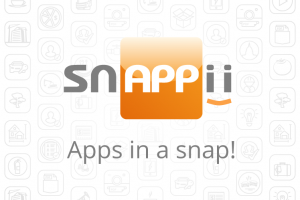 Connie Bensen
, in her story earlier this week, "
Who's Afraid of Native Mobile Application Development?
", made many great points on the fears many enterprises have when it comes to developing native mobile mobile business apps, but the Snappii Platform can easily make all of those fears go away.
Who's afraid of native mobile application development? I can safely say a lot of enterprises.
Native mobile application development has been branded
expensive
laborious
might require re-skilling for different platforms
Native mobile applications offer
the best user experience
has the best access to device features
native mobile applications typically result in higher performance
mobile applications that need to access hardware, work best when developed on native platforms.
Native mobile applications are also most suited for instances when you have a set of specific users or have set behavior patterns.
Web applications are not necessarily always successful and many enterprises are often left to deal with failed applications.
A recent research by
IDC and Appcelerator
, of many in the developer community showed dissatisfaction with the level of experience of web applications was not too positive.
Using the Snappii Platform, IT departments and Enterprise Mobile Developers are able to build mobile business apps at a fraction of the cost of hiring developers for writing code. The Snappii Platform allows any of your staff to develop mobile business apps for iOS, Android, and HTML 5 is a WYSIWYG Visual Drag and Drop Editor. When you"ve completed your layout, you can choose to have your app completed for whichever OS system with the proper code written based on the design you"ve created and the OS you"ve requested.
With the Snappii Platform, users also have access to a Rich library of Industry Specific Templates. These aren"t just any templates, but templates that have been created to provide the same usability as the most sophisticated enterprise mobile app in each industry. This not only makes the development process go more quickly, it also ensures your customers will receive as sophisticated and feature rich application offered by anyone in your industry.
Because of Snappii"s Live Build Preview App, you and your development team will be able to test your mobile business apps functionality on the platform of your choice, identify any corrections or improvements you"d like to make and retest the app until everyone if fully satisfied with the App before it is released for customers, staff, and/or suppliers and partners to use.
If you or your development team has been afraid of the time, cost and complexity of native app code, relax. The Snappii Platform will help ensure your success in the shortest amount of time and at a cost that will guarantee you stay on budget. Visit us today at
www.snappii.com
and see for yourself how you and your team can begin developing your Enterprise Mobile App today.