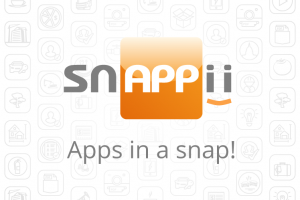 Interest in mobile devices is evolving every day: smartphones are beating sales records, tablets are outselling PCs and Mobile Apps are seeing a non-stop increase in popularity.  According to Gartner, by the end of the year the amount of annual Mobile App downloads will reach 102 billion. This number is more than 1.5 times larger than last year when it reached 64 billion.  If you haven't launched your business or enterprise Mobile App yet, here's some trends that may convince you to jump on the App bandwagon sooner rather than later.
App Downloads per Device
The average downloads per device is expected to be at its highest over the next few years as users get new devices and discover the Apps they like. Over time users accumulate a portfolio of mobile business apps they like and stick to using. It has been predicted that we'll see reduced numbers of downloads as the years go on.  Instead of a long development cycle, or learning how to use complicated DIY tools, try kick-starting your project with a tart with a downloadable, ready-made Mobile App.
Free Mobile Apps
The number of Free Apps will increase as well and account for 91% of total downloads in 2013 according to Gartner.  Free mobile business apps currently account for about 60% of the total available mobile business appsin Apple's App Store and 80% Google Play. The two stores together are predicted to account for 90% of global downloads in 2017. They are still increasingly popular due to richer ecosystems and large and very active developer communities. Offer a free version of your application and leverage a "Fremium" model:  use push notifications and in-App purchases to upsell your users to more robust Paid applications.
In-App Purchases
In-app purchases (IAP)are expected drive 17% of the store revenue in 2013 and increase to 48% in 2017. However, as with downloads, IAP is expected to see the strongest growth in 2013 and 2014 and slow a little in later years. Gartner explains this is due to smart devices reaching more mass-market consumers whose willingness and/or affordability to spend on IAPs is lower than early adopters. Nevertheless, IAP will become a major monetization method for mobile business apps stores and developers.  Ensure that your mobile business apps include in-App strategies and e-Commerce capabilities.
Interest in mobile applications is still experiencing tremendous growth that will continue for years. If you haven't yet jumped on the bandwagon, that's high time you do!
The Snappii platform allows you to develop sophisticated, feature rich mobile mobile business apps without writing code. With Snappii you can easily create custom application flexible in design and functionality. The platform makes it possible for anyone to build custom mobile mobile business apps using a toolset and WYSIWYG editor.  Additionally Snappii Mobile App Designers can leverage the platform to offer clients full service custom app development.