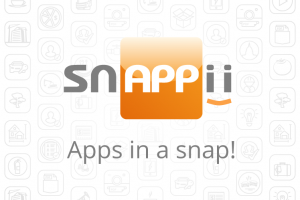 What is the most important component of our life? No one will argue that is about people's safety. It doesn't matter what business you are in – you have a responsibility to provide safe and sound solutions for your customers and your employees.  Transportation businesses, such as airlines, are tasked with more challenges than most when it comes to managing compliance to safety requirements.
Airline Safety through Mobile Checklists and Enterprise-Class Mobile App Features
Airline safety depends on well-functioning aircraft.  Using the Snappii Mobililty Platform, we've created a native app called the "SnaPPii Aircraft Inspection" that runs on iOS, Android, and web devices. This app contains all of the features needed to perform and document detailed inspections of aircraft, including forms to:
Mobile forms and checklists to inspect all the necessary parts of your plane to make sure it functions properly and smoothly
Check fuel facilities to ensure they are correctly maintained and no spills can occur
Collect owner information, aircraft details, service dates, and equipment issues on the aircraft
Add Push Notifications to alert inspectors and mechanics to conditions, changing schedules or immediate maintenance requirements
Check weather conditions by zip codes and discuss issues with inspectors and maintenance crews in private forums
Eliminate paper usage and help inspectors reduce redundant data entry
Snappii mobile forms are touch-enabled and easy to fill out and submit to email addresses or through Web post modes, adding inspection data to a server side. Information received via these electronic forms will help technicians instantly handle and examine those parts of aircrafts which require urgent repair.
Get this app tailored to your own business needs
Snappii Mobility Solutions offer a quick to custom solution for Business Mobile Apps. With a no-hand-coded approach, every Snappii app can be configured to meet your business needs.  The Airline Inspection App forms can be tailored to any aircraft, airline business process or safety requirements forms.   Contact Snappii for a Free Trial of our Airline Inspection App.