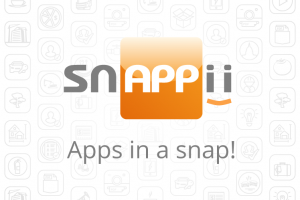 Nowadays manufactures all over the world deal with high mobile and tech-savvy workforce that demands using mobile technology at work. In addition, in today's world, the lines between personal and corporate digital lives are blurring. This way, organizations need to be able to support the BYOD, Bring Your Own Device, trend and provide employees with mobile business apps. According to the earlier MBT article, the majority of manufacturers plan to increase their use of mobile apps this year. So, if this still isn't enough to get you on board, here are some more ways a mobile business app can benefit your manufacturing business.
Asset Performance Measurement
Special mobile apps can help to monitor asset performance. With detailed insight into key performance indicators like efficiency levels or alerts when a part needs to be changed, you can rest assured your assets are always functioning at top-notch levels.
Tracking Equipment Condition
With inventory and inspection apps, you can always ensure the working condition of your equipment. As we know, manufacturers need to inspect their equipment and plant sites regularly to ensure safe and efficient conditions, and many of those inspection processes can be rather complex.  With the help of mobile forms and apps' capabilities, specialists can easily and quickly collect data, sync it and process immediately on their devices. Detailed reports with signatures, location marks, photos and charts also can be instantly created. Moreover, with the use of an inspection app, instead of waiting for a piece of equipment to break and shut down production, manufacturers can schedule PM visits at regularly scheduled intervals and, thus, don't miss the critical moment.
Advanced Collaboration with Dealers and Partners
A mobile business app can help you streamline information across all dealerships and standardize the service process of your factory.  Orders can be tackled faster and more concretely, thereby reducing unnecessary costs.
Mobile technologies are becoming ubiquitous in the manufacturing industry as they are getting more accessible, affordable and functional in meeting growing industry demands. Manufactures of all sizes are turning to mobile apps to improve efficiency inside and outside the plant walls. The Tech Overload is Overblown (Cloud Apps and the Happiness Effect) study shows that 67% of the manufacturing employees are using one to five apps for work. This is a clear tendency, once again proving that mobile apps are here to stay.