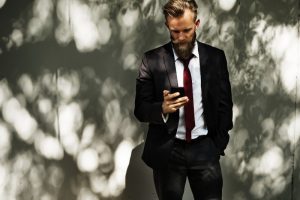 Technology has been playing a vital role in the businesses World in today's market, one of the most important innovations and the newest addition to the market which is said to offer maximum benefits to different industries, of the recent past is Mobile Application Development. Smartphones have exposed and created a great shift on how we can easily access and share data or information on our phones; almost all workers and customers are using smartphones for their work, which enables even the most difficult and stressful task easier.
Why any business needs an app
Whether you're a startup or an established business, you would need to promote your business to have potential buyers or customers need to achieve sales and profits targeted. In today's competitive times, you will need to have an interactive mobile app to survive in the market because if you fail to promote your business properly, you may lose a lot of business.
For entrepreneurs, whether a startup or an established business is turning their vision into a business is a big dream, and it does not just come easily. There are various challenges that come from different corners and with the development of technology the chances of success have increased. Mobile marketing is new trend with users with information all over the world in automatic ways, and various mobile apps can now help businesses engage their customers in a better way and also keep their employees well connected and boost the bottom line. Mobile apps have provided a lot of benefits and a vital impact on the development of the company, entrepreneurs and business. Through mobile apps businesses increase the level of sales which also use to carry out branding, businesses can easily trace the actions of their customers, and what they really want, better visibility and also interactions with customers has become very easy and also minimized the opportunity to reach users in a short period (better communication).
In a simple word, taking advantage of innovations in mobile technology ensures that your company remains ahead of the market competition.
Choose mobile app development from Snappii
If you are looking for a good mobile development platform, we are the best to offer you such service. Our team will create any business app for your needs in days not months and in accordance with your requirements. The process also includes fast prototyping to provide you a full control under the development. We've already helped hundreds of companies and are not going to stop. Contact us right today!