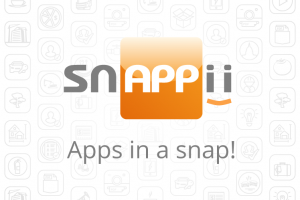 The mining industry is one of the industries on which mobile technologies have had the most profound impact. In fact, when it comes to the mining industry, mobile technology has several direct and indirect outcomes, ranging from better operations' management to the promotion of industrial safety.
People have long become comfortable with mobile technologies in their daily lives and now are eagerly adopting them at work. The mining industry has recognized this and embraced the Bring Your Own Device (BYOD) culture to improve the working environment for modern employees. We all know that making business more responsive and competitive is one of the numerous advantages of using enterprise mobile apps across various industries, but what are the other benefits, true for the mining industry in particular?
Constant Access to Information
Mining is an extremely wide and dynamic industry with a lot of field work. With mining operations being geographically dispersed, the industry has traditionally faced a challenge of accurately collecting data and instantly sharing it across the enterprise. Indeed, the lack of real-time reporting and data processing can impede timely decision making, thereby negatively affecting the whole production line. On the other hand, enterprise mobile apps provide constant access to data, allowing employees to collect, store, process and share data immediately anytime and anywhere, thus significantly streamlining the reporting process and optimizing the whole workflow.
Instant Collaboration
The rapid flow of information across mining projects enables teams to collaborate more efficiently. Today, mobile apps can be used to chat inside the enterprise with remote teams of specialists. Also, real-time alerts contribute to immediate identification of problems, timely notifications and problem elimination. This way, each team member is always in touch and up to date on the assigned projects.
Improved HSE Performance
Complying with stringent health safety and environment (HSE) standards is an integral part of mining operations. Fortunately, a new generation of safety apps helps track working hours, workloads, working conditions, equipment conditions, potential risks, etc. Moreover, they allow enterprises to operate in compliance with all safety laws, keep track of all changes and additions to these laws, and timely provide required documents. In fact, based on the research by the Economist Intelligence Unit, 84% of mining executives have seen an improvement in health and safety after adopting mobile technologies.