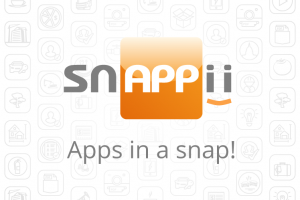 Managing piles of documents used to be a real nightmare just a few years ago, but it doesn't have to stay that way any longer. More and more businesses are experiencing tangible benefits from moving towards a paperless environment and almost exclusively using mobile forms. This solution, emerging into the business sphere, is helping companies of all sizes to better manage every aspect of their operations heavily relying on data.
Mobile Document Management Solutions in the Public Sector
Not only the business but also public sector prefers mobile document management solutions. In fact, 47% of all activations in the public sector were for document-editing tools; another 23% were for document-access apps. Through better access and faster document processing, government agencies are using mobile apps and mobile forms to improve their service to the public.
Go Paperless
While printer sales are slowly declining, according to a recent report by Gartner, there are still companies which haven't gone paperless yet. Snappii, a rapid mobile app development (RMAD) company, makes it possible to easily start a journey towards a modern paperless, mobile and competitive business. No matter what industry your business belongs to, there are processes, like inspections, reports, legal registrations, and contracts, heavily relying on paperwork. Snappii offers powerful business apps with all necessary tools to perform these processes only by using a smartphone. Our convenient mobile forms will help users to forget about the mountains of paper documents forever. Just think about the space, time and money saved by using the Snappii business apps. Increased productivity and income, streamlined workflow and satisfied workforce, new opportunities and successful development are just a few advantages our company can bring to your business. Please check out our website or email us at sales@snappii.com