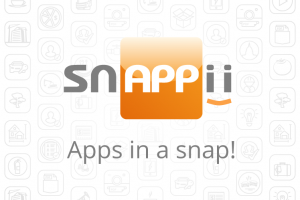 Today's workers are expected to be mobile, flexible and available. New mobile technologies and in particular mobile business applications give them such an opportunity.
Mobile apps boost industries' workflows
Today enterprises feel the full benefits of modern mobile technologies and impressively fast adopt mobile apps in their work. Good Technology's eleventh quarterly Mobility Index Report shows total app activations grew 160% over the past year. Also, Good Technology says the mobilization of key business processes is accelerating rapidly across industries. The applications relating to safety and various inspections are especially popular. It is worth mentioning that the financial services market is revealing a high need for apps that facilitate the decision-making process. Moreover, business and professional services showed a preference for apps with custom document editing and accessing.
Despite the need for different functionality for each industry, the overall need in mobile technology and mobile business applications for businesses remains unchanged.
The enterprises' need for RMAD approach
Today's entrepreneurs aspire to speed around all processes. It also concerns mobile app development.  In the wake of Gartner introducing the Rapid Mobile App Development approach, mobile business apps can be created faster than ever before.  As Enterprise App Tech contributor Jim Casey pointed out, the days of mobile app development requiring months from project launch to completion are over. Instead of devoting months and hundreds of thousands of dollars to building an app, rapid mobile app development presents a codeless environment so simple that practically anybody can create a complete app.
RMAD principal can be illustrated by the work of the leading codeless mobile app development company Snappii. Powerful apps are made in days, not months. A huge number of useful tools and features can meet the needs of any industry. Also, the company offers a great number of ready-made apps which can be 100% customized to meet the users' requirements. Snappii is the perfect combination of quality and speed.