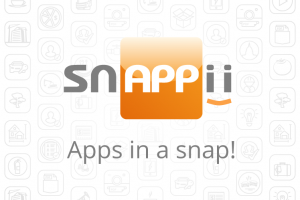 The Rental Business Management app is a universal mobile solution designed to help today's real estate, vacation, car and other rental professionals work more efficiently and effectively.
This mobile app combines a lot of useful features into one integrated system. If you own a rental company you can easily manage your entire business with a smartphone or tablet. It covers the entire rental cycle from adding a new item to the data base, making it available for rent, leasing it to a customer, quoting the customer and issuing a special rental report, specifying when it is back and making available for rent again.
The app is a universal mobile solution for anybody who runs a rental business:
– real estate: houses and apartments
– cars and vehicles
– tools and equipment
– office furniture
– clothes
and even more!
The app features include:
• Create a mobile database of the items for rent
• Have a full access to the data base via the app: add, edit and delete items
• Lease items to the customers via the app
• Create rental reports that include rental details, customer's information, payment data and the quote for the service
• Change item status from 'Available' to 'Rented Out' and vice versa depending on whether the item is rented by a customer or returned back to the shop
• Track items according to their statuses ('Available'/ 'Rented Out')
• Automatically calculate the quote for the rent based on the time it is rented for
• Retrieve PDF rental reports and share them via email, Facebook, network drives and other sharing options available on device
• Work in online/offline mode
By utilizing the Rental Business Management app you will have the following benefits:
– Optimize the workflow
– Have total control over the production flow
– Increase productivity and efficiency
– Improve customer satisfaction
– Avoid penalties
– Improve data accuracy
– Save time and reduce costs
The Rental Business Management mobile tool helps you increase your productivity by organizing your rental information, having a total control over it, tracking statuses of all items you offer for rent and automating the reporting option. This convenient, easy-to-use mobile app is designed to make your business more productive and efficient, help in optimizing the workflow and improving customer satisfaction. Download the Rental Business Management app today at no cost here.