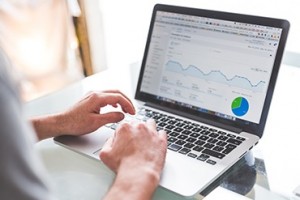 This guest blog is contributed by Square 1 Group, a real estate web design company. 
Real estate agents are using app technology to increase their marketing impact and make contact with customers across the country. With so many real-estate marketing, and business-oriented apps to choose from, how do you sort signal from noise? We've researched the apps that will spotlight your agency and speed up your business. Read on for a list of the true power players for 2016!
VocalReferences
Client testimonials can be an incredibly valuable asset to your credibility with prospective customers, but a few lines of text doesn't have anywhere near as much impact as a twenty-second video. With VocalReferences, you can shoot, edit, and upload client testimonials on the spot, giving you a memorable and shareable new format to collect rave reviews from new homeowners.
Hyperlapse
Hyperlapse is another new video creation app – one that allows you to shoot striking timelapse videos of properties and neighborhoods. You can embed quick video tours into your property listings, take customers on a stroll around a neighborhood, or provide beautiful timelapse footage of local scenery from a landmark or famous vantage point. Hyperlapse's timelapse format will add luminous, artistic flair to your marketing materials, and provide your audience with a vivid visual they can share on social media.
Wrike
Wrike is a workflow management app designed to provide support to every kind of team – including real estate agencies. You'll be able to coordinate up-to-the-minute schedules without breaking a sweat, and you can choose from a comprehensive menu of features to customize a workflow support solution for your business. Wrike is a favorite among marketing and creative teams, which makes it a perfect organizational tool for real estate startups looking to power up their marketing strategy by outsourcing content or design tasks.
WalkScore
Especially for younger clients, a convenient commute is a big selling point. Use WalkScore to show your clients how easy it'll be to travel from their new home to their office. You'll also be able to look up local amenities like entertainment, shopping, local sports teams, and community events. WalkScore's easy-to-read map format makes clients feel at home in their new neighborhood. New updates also give clients a BikeScore and a TransitScore for clients looking for other paths from Point A to Point B.
If This Then That
If This Then That (IFTTT) is a standout tech solution for the real estate agent on the go. It's designed to integrate and link up to 160 channels, making it a snap to work remotely. You can use If This Then That to set up text message updates whenever a new comment appears on your blog, sync updates across social media platforms, automatically back up new contacts on your phone to a Google spreadsheet, and any number of other handy multitasking configurations. If This Then That takes the gruntwork out of marketing and management tech – a must-have for real estate startups.
Real estate agents work in a fast-paced industry that requires seamless integration across multiple formats and platforms. With these web apps, real estate agents and teams can establish a strong foothold in a competitive market.
About the Author: Square 1 Group is a boutique digital marketing firm based in Los Angeles, California.  Our real estate experience combines with our digital marketing expertise to provide an outstanding knowledge base for real estate agents looking to expand their business online.  We provide all our clients with individualized support and maintenance; online marketing services; and content creation; and we are passionate about delivering custom services to the websites and companies we work with.