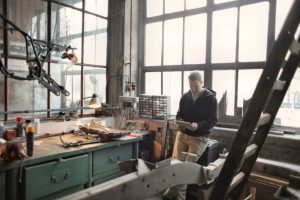 Unreliable and untimely estimates can have enormous negative impacts on projects, organizations and individuals. They can lead to a failure to deliver and a lack of confidence among leadership, customers, and stakeholders. That's why most companies today move to special mobile apps for estimation, invoicing and billing.
Simple estimate creation right in the field
Most estimates are done out in the field, but going back to the office to finalize and send them slows down the work and could cost you the deal and even the job. Snappii offers Job Estimator app to make all necessary estimates, generate and send reports right on a mobile device anywhere. The app is a perfect tool for contractors, service companies, sales people and individual estimators. It covers company's information, work description, labor hours and rates as well as all parts that are necessary.
Job Estimator app 2.0
Now we present the updated version 2.0 of Job Estimator app to save more time on estimating and billing the customers. The app is very easy to use. You can import clients from the address book or Excel file. The in-built form will do all the calculations, so once all the data is entered in, the user can show a customer the total estimated cost in labor, parts, and the grand total. No need to type. There is a speech to text feature. Also Job Estimator app allows users to preview the estimate as a PDF prior to sending it to the client. The estimate can be sent via texting or email. You can find sent estimates quickly.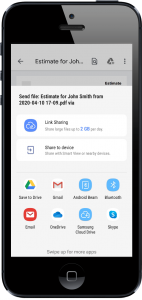 Streamline estimate process and business efficiency
Creating estimates on the spot helps win more deals. And improving of data accuracy helps avoid mistakes and penalties. Job Estimator app is the best way to increase business efficiency and customer satisfaction. Don't waste the time and download Job Estimator app right now: for iOS devices and for Android devices. Snappii team is able to customize this app specifically for your needs. Send us your requirements to discuss.