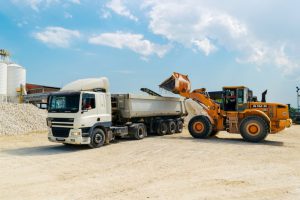 Today we can see the increasing growth in industrialization and urbanization all around the world. This trend is not going to slow down. Heavy equipment is used in a plenty of industries, which are impacted by this growth. From construction to mining and utility services. Ensuring availability of the equipment, safety and proper condition requires a regular cycle of inspection and maintenance.
Heavy equipment inspection is no longer a tedious task
We at Snappii understand that field inspections can be a difficult and inconvenient task, especially when it comes to heavy equipment. One complete inspection report may require a lot of workforce and time. However, thanks to technological advancements there is a solution to optimize and significantly simplify this process.
Add Heavy Equipment Inspection app to your set of tools
Snappii offers Heavy Equipment Inspection app to conduct detailed field inspections, covering each major system and component of heavy equipment. The app provides both mechanical and visual checkpoints. Indicate problems, disrepairs, malfunctions in the equipment performance. Notify mechanics about maintenance issues or repair services required. As soon as the inspection form is completed, it gets saved locally on device and there is a PDF and an Excel file generated. The report can be instantly sent by the email or any other service.
Instead of manually filling in hundreds of paper sheets and spending hours, you will need just a smartphone or mobile tablet. Utilizing Heavy Equipment Inspection app, you will forget paper forms and reports forever. Moreover, Heavy Equipment Inspection app allows users to ensure safety of heavy equipment as well as the employees. Accurate, timely and fast data contributes to immediate response and helps avoid accidents.
Some more opportunities
Heavy Equipment Inspection app has the ability to be configured in order to meet your specific needs. Snappii team is able to go beyond the generalized template. We will add your own forms and make necessary changes. Contact us here to discuss your requirements and get a free quote.
Learn how Heavy Equipment Inspection app works from this short video. Try the app right now: iOS version, Android version.