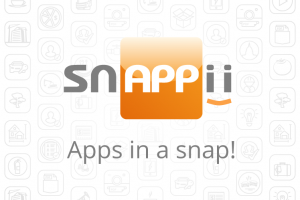 Nowadays there is no doubt that mobile mobile business apps are the future of commerce. Is your business ready for it? Do you have a good mobile app strategy?
First of all you should decide why your company needs a mobile app. Maybe your customers need a good service to buy your products? If it is yes, your mobile app strategy should start.
Experience plays a very important role in mobile app strategy. It must begin with the idea of interaction.
"Many times our customers think we're designing interfaces to be pretty and pleasing to the eye," says Sean Mahoney, president and CEO of AndPlus. "Really, it's important to think about what the user feels about the application after he or she is done using it. Is he or she thinking 'Geez, that was tough, thank God I got through that', or is it closer to 'Wow that was quick, I wish I could do more through this app.'"
There must be an interface created that provides customers all they want. People don`t like to waste their time for nothing.
Another important thing is who creates the mobile app for your business. If you have an idea and good interpretation about the app-it will be successful and useful for your business. There are a lot of mobile mobile business apps development companies that offer their services. All you need is to decide who will increase your business, while creating the app for you.
Snappii is the leading app development company nowadays. It is a mobile application development company with over 50 industry-specific native mobile business apps in the Apple and Google Play Stores. You can easily find the app that will meet your business requirements and leverage it to fulfill your needs. There is also an opportunity to order a custom mobile application from Snappii that will be specifically developed and branded for your business. Simply let know your requirements and Snappii team will create the app for you quickly, affordably and professionally!