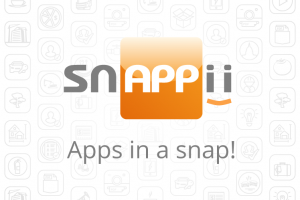 ABI Research's latest data on the Internet of Everything shows that there are more than 10 billion wirelessly connected devices in the market today, with over 30 billion devices expected by 2020. Therefore, it comes as no surprise that smartphones have changed how small businesses work. Smartphones are used by 94% of small businesses, up from 85% last year, according to the 2014 AT&T Small Business Technology Poll.
Here are some more fresh statistics. According to the June 2015 study by Manta, 80.5% of US small business owners use their mobile devices for business once a day or more. Almost 25.3% use these once an hour, 11% between three and five times daily, and 17.3% nearly 10 times a day.
Manta also found that small business owners are frequent app users. Nearly half accesses mobile apps for business between two and three times a day. Just over 3 in 10 do so once or twice a week. Successful brands know that a loyal customer base is essential, and mobile apps have been proven to be a vital component in engendering this. In addition to customer retention, apps allow businesses to create a direct marketing channel to the consumer. You can find more information about mobile apps' benefits for small businesses in our blog "Why Small Businesses Adopt Mobile Apps".
When it comes to getting down to business, small business owners are most likely to use their mobile devices to schedule appointments and communicate with customers. Also, a lot of users prefer daily log and to-do lists features. You can find some more leading ways in which US small business owners use their mobile device for business purposes in the graph below.
Today successful business is a mobile business. Now, almost everything you need to run your small business — from customer service, to project management to expense and travel management — can be done from a mobile device. More and more small and medium-sized businesses pursue a mobile-optimized policy. Every company wants to disrupt the marketplace and dreams of being the next big thing in their industry. Hence, don't miss such an opportunity for your business and go mobile right now!