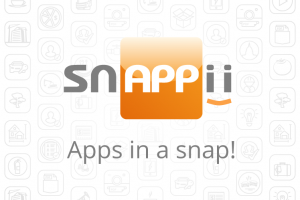 1. Rapid Mobile App Development Overtakes Traditional App Development
Every year new technologies appear to capture our attention, and the mobile app market is no exception. As Adam Seligman, vice president of Developer Relations at Salesforce, observes, mobile app development tools are getting easier and faster to use. "The new normal for business is small agile teams building the thing they need fast, not waiting for IT, for big transactional systems to catch up or for commercial software vendors," he asserts. "Small teams of business experts, developers and designers cranking out a mobile app fast that solves a customer need – that's the new normal, the new basis of competition."
2. Consumer Apps Yield to Enterprise Apps
Business mobile apps, not consumer apps, are generating real excitement this year. "The economic wave has crested on consumer apps which are baseline expectations, not huge profit engines," says Adam Seligman. "But apps for employees and B2B partners are a huge opportunity."
3. Businesses Request Real-Time Data and Real-Time Answers
Nowadays business mobile apps are largely influenced by the consumer market's need for speed, thereby moving toward real-time data and real-time answers. "One retail CIO told me that while it's great to get a model of their customers reflecting their history, what he really needed to know is what the customers have been doing with their brands in the last 10 minutes," states Monte Zweben, CEO and co-founder of Splice Machine. "With that information, they can present the right products, offers and content that satisfies them and maximizes opportunities. This 10-minute rule requires them to ingest, clean, analyze and act upon enormous amounts of data from every channel with unprecedented velocities," he continues.
4. Easing Mobile Workflows is of Paramount Importance
Streamlining workflows and improving the efficiency of business processes are driving forces of mobile app development nowadays. Indeed, "most users don't want to just look up a customer and corresponding contact information, they want to look up a customer, check for suitable products, show relevant information about those products, place a purchase order for those products and send the customer a summary of that transaction, " rightfully observes Drew Robb, a freelance writer specializing in technology and engineering. Peter Price, CEO of Webalo agrees with him by saying that "users are looking for apps that don't just allow them to look up information in separate data sources; they are looking for seamless interactions with their enterprise that enable them to get stuff done. I want to approve employee-related requests from my smartphone or tablet, like expenses on paid time off."
5.Backlog in Mobile App Development is Hurting the Enterprise
Perhaps the most interesting trend and concern in the market is the volume of demand for mobile apps vs. the available resources to build and deploy them," believes Peter Price. "The reality is that the demand for mobile apps inside an enterprise cannot be met if the current ways of building, deploying and managing those apps continue to require the highest skill levels in application programming. The resources aren't there and where they are, they are often expensive." Here we disagree with Mr. Price as there are already resources available to build fully functional and seamlessly integrated enterprise mobile applications, and these resources don't have to cost you an arm and a leg. At Snappii, a rapid mobile app development company, we offer quality codeless mobile apps, which can be easily built in-house without any programming skills, while saving you thousands of dollars on app development. Alternatively, you can order a custom built mobile app from us, and it will be delivered to your mobile device within a few days. Please check out our fully-customizable ready-made apps to become familiar with our unique codeless platform and decide whether you'd like to develop your app yourselves or entrust this process to us.