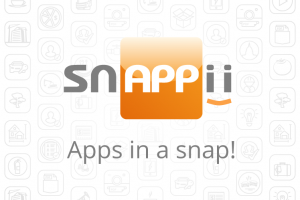 According to Forrester Research, smart process applications are "a new category of application software designed to support business activities that are people-intensive, highly variable, loosely structured, and subject to frequent change." Their principal purpose is to improve the effectiveness of their human-centric business activities, and they are easy to deploy "out of the box". In fact, Forrester analyst Craig Le Clair says that "these smart process apps are lighter than the big, heavy, packaged apps; they leverage mobility and are heavier in analytics."
Sandy Kemsley, a BPM architect and independent industry analyst, states that smart process applications bring together all of the context, thereby allowing workers not to flip back and forth between applications — spreadsheets, Word documents, paper files and the like- and instead have all this information in one place. As a result, smart process applications make "collaborative processes the next frontier for software". (Forrester Research)
Here are some other benefits that smart process applications can bring to your business.
1. Unlike traditional BPM, ECM, and Workflow solutions, smart process applications are built to address specific business tasks, such as purchase requisitions, application processing, and customer onboarding. That is why they take much less time and money to develop, thus delivering the target value to their end-users more quickly.
2. Thanks to the built-in analytics, these applications provide real-time, macro-level analytics that can lead to actionable change.
3. With smart process applications, each task is processed independently and in real time, thereby allowing its users to resolve issues that come up from a document, data, or human interaction, promptly and accurately.
4. Being very fluid and dynamic, smart process applications allow for endless outcomes and variables and let address issues without any user intervention.
In a word, smart process apps give customers with very agile work environments an opportunity to process their information faster and go beyond the boundaries of traditional business process managements tools. They make people intensive, highly variable, loosely structured, and subject to frequent change activities more efficient and accurate. Accounts Payable, Accounts Receivable, Human Resources are just a few examples of departments that can highly benefit from smart process applications. Contact us today and see what a smart process application can do for your business.
Snappii, a rapid mobile app development company, is a leader in high-quality powerful business app development. Its codeless cloud-based platform lets anyone without any programming skills build and publish unique business mobile applications once the user has learnt all the nuts and bolts of the platform, which on average takes 2-3 weeks. Alternatively, you can customize any of the ready-to-run business mobile applications or have us develop one from scratch. With Snappii, sky's the limit. Check us out now and see for yourself.