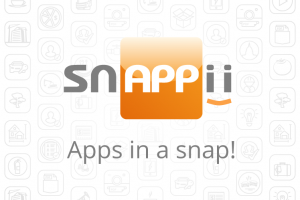 Most construction activity takes place outdoors. Keeping track of construction teams, a workflow, working hours and other processes require great responsibility, flexibility and speed. Obviously, any construction manager needs a good helper. So what if you can get all necessary help just using your mobile device? Mobile construction apps give you such an opportunity; moreover; they allow you to streamline construction project management, eliminate delays and speed up work without extra costs.
Snappii, an ultra-fast codeless mobile business app development platform, offers the Construction Manager Mobile App, which is designed to ensure the accurate and regular flow of information between company headquarters and construction sites.
Job Estimator and Weekly Timesheet forms allow contractors, service companies, salespeople and estimators to quickly create on-site estimates for construction and repair projects. Quantifying materials, labor, and equipment needed to complete a construction project as well as estimating time-tracking information are always critical for construction reporting. These forms are designed for companies that focus on a certain type of work and don't need to break it down by job phase or category.
Daily Report and Maintenance Log forms help construction workers to record all of the day's important events, resulting in a uniform, complete record of the project. And the convenient record keeping option included into the app leads to a better project organization, a better understanding of the work and the costs, and fewer hassles over disputed charges.
The mobile Construction Manager App offers Room Size, Concrete and Paint Calculators, which allow you to estimate:
– room dimensions as well as the size of any area in feet and inches
– the volume of the concrete you will need for the size, or area, of the land that needs to be covered
– the number of gallons of paint needed to paint room walls and ceilings
Construction Manager App is a convenient and easy-to-use mobile solution. Summary app features include:
– Making construction project estimates, quantifying materials, labor, and equipment
– Tracking work times, projects, and occasions with a mobile timesheets form
– Updating and tracking project progress on a daily basis with the Daily Reports form
– Recording day's important events
– Keeping daily reports and maintenance logs recorded within the app
– Calculating a room size and sending an estimate to a client
– Calculating the amount of paint and the volume of concrete needed for construction works
– Creating your own contact list and making emergency calls when needed
– Retrieving PDF forms of the estimates, timesheets, maintenance logs and daily reports and sharing them via email, network drives and other sharing options available on your device
– Storing saved data locally on the device
– Working in online/offline mode
– Sending and receiving push notifications with relevant alerts
– Discussing any issues and exchanging ideas on different topics
Besides such benefits of the Constriction Manager App as increasing company's efficiency, optimizing workflows, reducing costs and lowering deployment risks, the app allows you to speed up project estimation, improve data accuracy, eliminate paperwork, go green, and more.
Snappii Apps are 100% customizable for your need. You can visit our page for more information and take advantage of the free demo option to learn more about our platform and find exactly what you might be looking for.