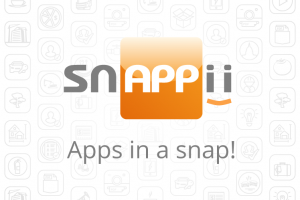 A study conducted by Three Ireland and Behavior & Attitudes shows that half of business owners believe that their smartphone is the most important part of modern technology that helps them in their work. Also, this study shows that more than half of business owners and executives use their own devices at work. 
Gone are the days when business owners were tied to their desks with stationary computers or bulky laptops. Today, they can stay connected and successfully manage their business with the help of their smartphones anytime and anywhere.
Employees who use their own devices at work also work more efficiently and productively. The survey of 350 Irish businesses of different size and orientation showed that the traditional model of providing the employee with standard handsets and devices gradually disappears. "More and more employees are coming to their workplace and expecting to be able to access their corporate network with their own devices", according to Eoin MacManus, Business & Wholesale Director at Three. He also added that "A smartphone is one of the most vital tools that a business owner can have. It's seen not just as a phone, which allows business owners to check email and manage schedules, but as a tool to stay up to date with industry news and trends as well as keeping in touch with colleagues. Our survey suggests that mobile technology is a key component to businesses adapting and thriving in the modern economy."
Mobile devices themselves are very convenient for doing business, but, with mobile business applications, they provide significantly more benefits. "Business apps are being used to improve efficiency and cut costs. This research shows that almost half of business owners are using apps to help manage banking as well as CRM and payroll while on the move," says MacManus. But this is just one of the many advantages of using mobile business applications. Optimization of workflow, paper elimination, acceleration of workflow, constant control and more are also among the benefits of business apps.
Snappii is a RAD (rapid application development) platform which is unique because it is truly codeless and is designed for business people.  Snappii offers the fastest and the least expensive way to get a custom mobile app for your company. Each app is 100% customizable to your needs. Please visit our page for more information. Remember, Snappii can transform your smartphone into your best business assistant.