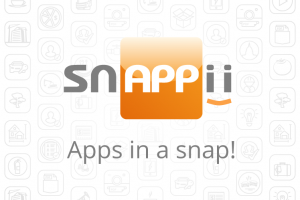 According to a report of Business Insider on the future of mobile, the apps' economy is booming. Companies are now spending more on mobile technology and applications than on traditional software or hardware to manage their businesses. Thus, they see in mobile applications the best way to quickly, efficiently and inexpensively automate and, as a consequence, optimize their business processes.
Manufacturers are increasingly choosing new mobile technology to stay competitive and keep pace with the times. Manual control of complex processes such as safety inspections or tracking of product is no longer an option.
The BMT article notes that most manufacturers plan to increase the use of mobile applications this year as mobile applications offer more and more opportunities to meet industries' needs. Here are 5 ways a mobile business app can benefit your manufacturing business.
Asset performance management
Manufacturers can use mobile business applications to continuously monitor the performance of their assets. With data about the performance level, you can be sure that your assets are functioning correctly. Also, thanks to this kind of data, you can configure the future production for getting the best results.
Inventory improvement
With the help of mobile business applications, you can easily collect data and use a variety of analytics to plan and carry out the inventory, storing and allocation. In addition, advanced mobile resources will allow you to avoid some of the problems and complexities of inventory and provide different benefits. For example, mobile inventory apps can allow you to receive advance notification of low inventories and eliminate paperwork.
Improvement of inspection processes
Manufacturers should regularly check equipment and production areas to ensure safety and effective conditions. Thanks to inspection applications, this process is optimized and accelerated.
Improvement of equipment maintenance
To keep the equipment maximum performance, you need to regularly service and maintain all the characteristics at the highest level. Mobile business applications greatly help in this difficult process, reduce the time, and simplify the work with data and planning of various tasks.
Optimization of work with suppliers
Mobile business applications can help you collect and store information about all suppliers and optimize the maintenance of your business.
One of the main objectives of mobile business applications is to assist in the conduct of business and help to increase productivity and profits, and we can conclude that this goal has been achieved considering that more and more businesses are turning to mobile applications.