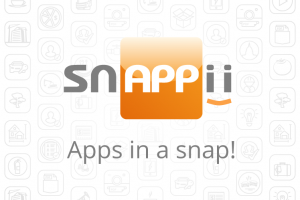 Managing a business is a demanding and almost 24/7 job, and it comes as no surprise that managers and CEOs are always seeking ways to simplify this process. Fortunately, their mobile devices can greatly assist them from making simple phone calls to doing a variety of tasks via business applications.  Here are some example of such mobile apps for iOS mobile devices.
Office tools
Microsoft Excel, Word and PowerPoint
These applications are full-fledged mobile versions of the indispensable Excel, Word and PowerPoint. Please do not confuse them with the old limited Office Mobile app as all these apps contain advanced formatting and editing features. Also, the applications have a nice design and are touch optimized. The only obstacle is that right now the apps work only on iPads.
Email
Outlook
Microsoft's new email app for IOS is packed with perks for business users, especially if you already use Outlook to manage your inbox at the office. Thanks to the application, you can access your calendar to plan and schedule meetings. In addition, there is a Focused Inbox feature which sorts your emails, keeping important messages in the foreground.
Making notes
Evernote
No need to use paper for notes if you can do it on your iPhone or iPad. Evernote saves your notes in the cloud, making them available anywhere and at any time. In addition to the text input, the application allows you to insert photos. Another important feature is that Evernote is available for any platform, so you can view your notes on any device.
Cloud storage
OneDrive
OneDrive is an excellent choice among the many cloud storage services thanks to its tight integration with Windows. The app lets you access your files, including documents saved to your Microsoft Office account, from anywhere right on your iPhone or iPad.
Remote meetings
GoToMeeting
GoToMeeting is a videoconferencing app for business users. The application allows you to arrange video meetings among 25 people remotely from just about any Web-connected device. The app also simplifies the process of scheduling meetings, thanks to its built-in invitation system. Another important feature is the identification of a speaker, so you always know exactly who is talking. Moreover, you can share your screen or keyboard and give mouse controls.