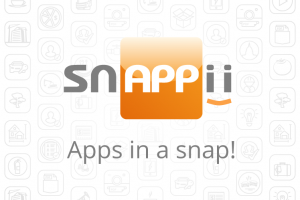 If you are a business owner, in addition to optimizing the workflow and increasing sales, you also need to pay due attention to the safety of your employees, and fire prevention is one of the components of the issue of safety in the workplace. Regular fire inspections are primarily intended to protect people and property, and also the economic interests of your business. Thus, by carrying out regular inspections you protect your business from violations and penalties.
Snappii, a codeless rapid app development platform, offers Fire Inspection App. The Fire Inspection Mobile App is designed to help businesses in providing safe workplace and ensure that the premises have all fire safety and fire suppression equipment in place. This app is an excellent tool to perform inspections and capture required data easily and quickly.
The Fire Inspection app covers such important fire safety components as extinguishers, fire hydrants, fire prevention, day care fire inspection and more.
The Fire Inspection app enables you to:
– Identify fire risks by performing fire prevention inspections
– Sync collected data across multiple devices
– Carry out monthly fire extinguisher inspections
– Inspect fire hydrants condition
– Fill out apartment checklist for fire inspection survey
– Access potential fire hazards right on your mobile device
– Report locations with Map or GPS features
– Take photos related to the inspection
– Include the photos into the PDF inspection forms
– Capture handwritten signatures with a mobile device
– Document date and time of inspections
– Store inspection forms locally on a device, edit and share them
– Email completed forms to a corporate data repository
Thanks to the Fire Inspection app, you can easily ensure your business meets all the fire guidelines and have captured information on all of your devices. There are a lot of other benefits. Thus, for example by using the app, you can:
– Quickly and conveniently inspect fire safety components including fire extinguishers, hydrants, etc.
– Improve data accuracy
– Save time and efforts spent on manually carrying out hand-written inspections
– Eliminate lots of paperwork and go green
All the forms and checklists are 100% customizable to meet specific business needs. Please visit our page for more information. Choose Snappii as an assistant in your fire inspections and feel the real benefit.