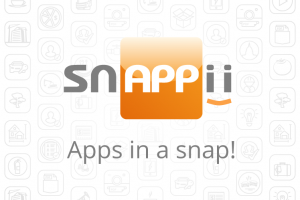 Christmas has passed, and now it's sales time. It is a great chance to get some good deals. If you do not want to sink into shopping chaos and prefer to plan purchases in advance, here are some mobile apps which can help you.
SalesGossip
The app is aiming to become online and mobile service that aggregates all the fashion and beauty promotions online, get directions to them and check-in for different in-store promotions. SalesGossip knows what the public wants: an easier and advantageous shopping on their mobile devices. Nowadays more and more shoppers browse online or on their mobile before shopping in-store. This makes it the perfect time for SalesGossip to help in this process. Co-founder and CEO of SalesGossip explains, "Our SalesGossip mobile app allows us to connect the physical and digital shopping experience. With the app now live, we're able to offer retailers the ability to understand shopper-preferences and behaviour in-store in addition to across email, web and mobile channels so they can run highly targeted campaigns."
getHunt
If you don't want to wander through the mall aimlessly, this app will help you. Thanks to the getHunt, you can plan your shopping spree before you leave the house. You just search for the items you want online and drag and drop your favorite items into the toolbar, using the getHunt web extension. The app will map a route around the shops with necessary items, based on their current location. The getHunt makes shopping more cost and time-effective.
VoucherCloud
Maximise your savings this January with the VoucherCloud. App-users can use their phone's GPS to locate nearby shops, restaurants, cinemas, leisure outlets and other high street outlets offering discounts. It also allows you to download a voucher to obtain a discount. You just search for deals and discounts near you and save them on your phone for later use or download them. Then you show the voucher on your phone's screen to a staff member, who then scans the barcode or inputs the reason code to apply the necessary discount. VoucherCloud has more than 4,500 retailers and chains. The VoucherCloud app is well-designed and easy to use and offers a very useful service, eliminating extra troubles of printing out vouchers from the web.
RedLaser
RedLaser is an app that allows you to scan barcodes and shop for the lowest prices, online or locally. The app also shows additional information like nutrition facts, store hours, and in-store maps. Shoppers can check stock levels and receive an alert  when the product is back in stock. Also, you can find any available coupons and deals. RedLaser is the application that really saves your time.
mySupermarket
The website and mobile application deliver a simple shopping experience with just a few clicks. mySupermarket allows shoppers to stock up online, build shopping lists and find the best deals on thousands of products. Shoppers can see where potentially huge savings can be found. Shoppers check items off their list via the app on their mobile phones as they shop in the supermarket and then upload a picture of their receipt to claim cashback. The app includes a feature whereby you can scan items in-store to compare prices at rival stores. Director of marketing Kate McGee said, "mySupermarket's mission is to make sure shoppers never overpay on their grocery shop… Whether at home on our website or on-the-go on our mobile app, we make sure you get the best value for your household, on each and every grocery shop".
My Shopping List app
Snappii, an ultra-fast codeless mobile app development platform, offers My Shopping List app. The app is designed to help you organize, manage your shopping or grocery lists using your smartphone or tablet. Easily create your shopping list by adding new items you need to buy, setting their quantity and picking a category. When adding products and creating lists, you can add prices, pictures and bar codes to items you need to buy. The app allows creating multiple lists – plan purchases being at home and create lists on the spot being in a store. When in the store, just open your list and delete every item you have bought to manage your list. Create your own recipe book within the app – add ingredients, provide step-by-step instructions on how to cook dishes, add photos and more!
Don't settle for an App that doesn't fit your business needs. Snappii Apps are 100% customizable, securely deployed and seamlessly integrated into you back end systems using the feature-rich Snappii Platform. Plan you purchases in advance, create grocery lists and make your shopping easier utilizing My Shopping List mobile application!