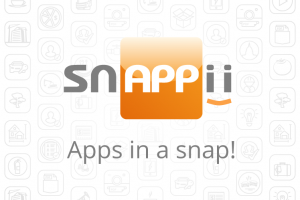 Nowadays there's an app pretty much for anything, and the working environment is no exception. Not surprisingly, the way in which work gets done is changing since enterprise applications, software platforms designed to assist the organization in solving enterprise problems, are being developed. Here are just a few benefits of enterprise apps for any business:
– Process Automation
– Reduced IT Complexity
– Information Sharing
– Increased Agility
The blogger Phillip Redman in his Enterprise Mobility Predictions for 2015 noticed that "mobile employees would be using at least 5-10 mobile enterprise apps on their smartphones and tablets". Moreover, the International Data Corporation (IDC) hosted the IDC FutureScape: Worldwide Mobile Enterprise Applications and Solutions 2015 Predictions Web conference. The research has opened a number of prospects and long-term trends.
"The number of enterprise applications optimized for mobility will quadruple by 2016, driven both by competitive necessity and rapidly evolving technologies that support faster and more secure enterprise 'appification'," says John Jackson, Program Vice President for Mobility Research at IDC. Organizations that support innovations and keep up with the times should take such trends into account as mobile enterprise applications contribute to a successful business and comfortable workflow.
How can your organization benefit from its enterprise applications? We at Snappii, an Ultra-fast Codeless Mobile App Development Platform, will go over your specific requirements and come up with numerous solutions for your business. Just hit Request Demo to get a free demo or snappii.com for more information.