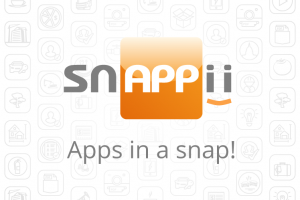 All industries are starting to recognize the value of advanced mobile technologies, and the construction industry is at the forefront of integrating mobile applications into their daily activities. Indeed, mobile technology can improve all aspects of the construction process throughout the stages of planning, designing, and building.
Benefits of Mobile Applications in Construction Industry
Enhancing Communication and Collaboration and Optimizing Workflow
Special features of mobile apps enable collaboration between engineers, builders and supervisors and give employees more mobility. Constant communication and collaboration significantly enhance project managers' ability to manage workforce and make well-informed decisions quickly, thus optimizing workflow. For example, Work Order Assigner allows managers and supervisors to stay on top of project management by creating tasks and assigning them to particular employees, providing details and time frames, and tracking task completion progress in real time.
Promoting Data Accuracy
Mobile devices enable storing data in one place, thereby minimizing mistakes. Moreover, project details can be accessed anytime and anywhere, which allows an entire team to access central database in real time and keep everyone informed. To give you an example, Construction Manager lets construction workers to create and share construction estimates on the spot, conduct inspections, fill out timesheets, track daily activities, share records with a click of a button, and access all this information on demand later.
These are just a few examples of how mobile technology is propelling the construction industry forward. Mobile apps for construction professionals give workers access to essential information in real time and boost collaboration. To streamline work progress, Snappii, a unique codeless mobile business apps development platform, offers mobile construction industry apps. You can choose any app from our app gallery, and we will customize it to meet you specific needs. Or you can order a brand-new custom app, and we will build it for you. Try it now and make your business more successful.