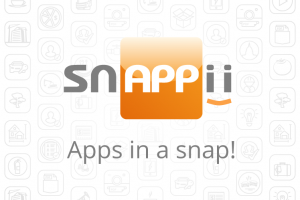 Some large companies are investing huge sums of money in products such as SAP, but this can take years to deploy. At the same time there is such a codeless mobile business app developer as Snappii that provides the same features and benefits but on a cloud-based platform and don't involve coding. This allows building mobile applications in days, not months.
Snappii's inspection apps improve the process of performing inspections by allowing mobile users to take notes, snap pictures, and capture locations and bar codes with the convenience of their mobile devices. This way mobile inspection apps help to streamline the inspection process and make data accessible 24/7. Below are a couple of examples of Snappii's inspection apps.
Inspect Anything is designed to collect data anytime and anywhere on one's mobile device. You can create full-length reports with photos, drawings, QR codes, barcodes, and locations. Completed inspections are saved to be accessed, edited, shared or deleted on demand.  Try it today for free!
Oil & Gas Rig Inspection Mobile App allows one to conduct:
– confined space inspections,
– derrick and substructure inspections,
– hoisting tool inspections,
– workover rig vehicle inspections,
– blow-out preventer inspections
– generator area & electrical system inspections,
– hot work inspections.
Oil & Gas Rig Inspection Mobile App helps to ensure safety, prevent equipment failure, and reduce downtime. You can also download and check this app out free of charge.
According to the IDC FutureScape: Worldwide Mobile Enterprise Applications and Solutions 2015 Predictions Web conference, 35% of large enterprises will leverage mobile application development platforms to develop and deploy mobile apps across their organizations in 2015. There is no doubt that a mobile business application will give you an edge in the competition, and Snappii's ultrafast codeless mobile platform will save you thousands in the meanwhile. Check out our collection of inspection apps and request customization if necessary. We also highly advise you to take advantage of the free demo option to learn more about our platform and find exactly what you might be looking for.