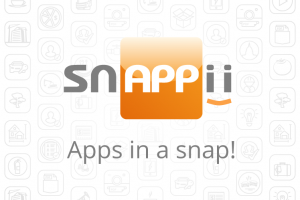 In the world of mobile technology, there are both Android and iOS fans.  These two operating systems have their own features and advantages. We like the functionality and ease of use of Android as well as the style and sophistication of iOS. We will not judge which system is better because each of them has special features that attract a large number of users, but in today's blog we will note 5 things that iPhone can do and Android can't.
iMessage
iMessage is a messenger of Apple devices that can be used to text other iOS users. The service lets you send messages, photos, videos, and documents over Wi-Fi, 2G, 3G and LTE. iMessage also allows users to set up chats with more than two people, the so-called "group chats". iMessage was announced by Scott Forstall at the WWDC 2012 keynote on June 6, 2011.
FaceTime
FaceTime is a video-call technology using the like-named camera also designed by Apple. FaceTime is an integral part of iPhones, iPads, iPods Touch and Macs. Users can make video-calls to other Apple device and use both rear and front cameras. FaceTime has access to "Address book", displaying contacts available for video calling. It is worth noting that the use of FaceTime technology is free of charge regardless of the location; you only have to pay for the Internet/data.
Access to iTunes
iTunes is a media player, media library, online radio broadcaster and mobile device management application developed by Apple. Through the iTunes Store, users can purchase and download music, music videos, television shows, books, audiobooks, podcasts, and movies. Apple regularly updates iTunes, trying to keep up with the latest trends in the world of multimedia.
Apple Pay
Apple Pay is a payment system from Apple Inc. This service lets users make payments using iPhone 6, iPhone 6 Plus, iPad Air 2 and iPad Mini 3. Apple Pay doesn't require Apple-specific contactless payment terminals and will work with Visa's PayWave, MasterCard's PayPass and American Express's ExpressPay terminals. The service has begun initially only for the use in the US, with international roll-out planned for the future.
Better safety
The security of your Android smartphones can be breached far too easily in comparison to iPhones'. Android gives its users more freedom, but it is comparatively easy to infect an Android smartphone with malicious malware. Naturally, we can't say that iPhones are completely safe, but they are more secure than Android devices particularly because you can't install third-party apps from unknown sources that you've picked up online.