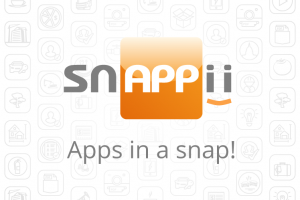 Since Apple first launched iPad 5 years ago, this device has gained immense popularity among people of all ages and professions. Some use it for fun, whereas others – for work and study, and in today's blog we will tell you about a few things, perhaps, you didn't know you can do with your iPad.
Quickly navigate to an app's settings using Siri
Siri is a part of Apple's Inc. iOS which works as a personal assistant and knowledge navigator. Nowadays Siri is an integral part of iOS and is available on most Apple devices. One convenient and important function of Siri is a quick navigation to an app's settings. If the app is open on your iPad, hold down the Home button to bring up Siri, say "Settings", and Siri will open a page with settings for that particular app.
Virtual Home or Sleep button
If your Home or Sleep button is broken, you can make a virtual one to keep your iPad functional. Assistive Touch gives you an easy access to virtual versions of all your iPad physical buttons. A wiring plan is simple: go to Settings >General>Accessibility>Assistive Touch and turn the feature on.
Turn your iPad and iPhone into an arcade and controller
Thanks to Joypad, you can play over 50 arcade-games using you iPad as an arcade and iPhone as a controller. Just download Joypad Game Console for iPad and Joypad Game Controller for iPhone. They are free.
Call someone using your iPad and Facebook Messenger
Facebook Messenger is an instant messaging service and software application which provides text and voice communication. Now you can make phone calls to your Facebook friends using Wi-Fi or your data plan. Talk as long as you want even with people in other countries at no cost.
Use your iPad as a second monitor by installing Air Display 2
Use Air Display 2 to turn your iPad, iPhone or iPod touch into a wireless display for your computer. With Air Display 2, you can even wirelessly mirror your screen to up to four iPads simultaneously to create unique training sessions or presentations. It is a very useful and convenient application for work, but note that it is paid.
Invert the colors of your iPad
For better night reading, invert the colors of your iPad. Bright white background can be very irritating to the eyes, especially at night. Change it to white text on the black background. Just go to Settings>General>Accessibility, and toggle on Invert Colors.
Also, see the infographic for more information about tablet usage.